BraLoD said:
DonFerrari said: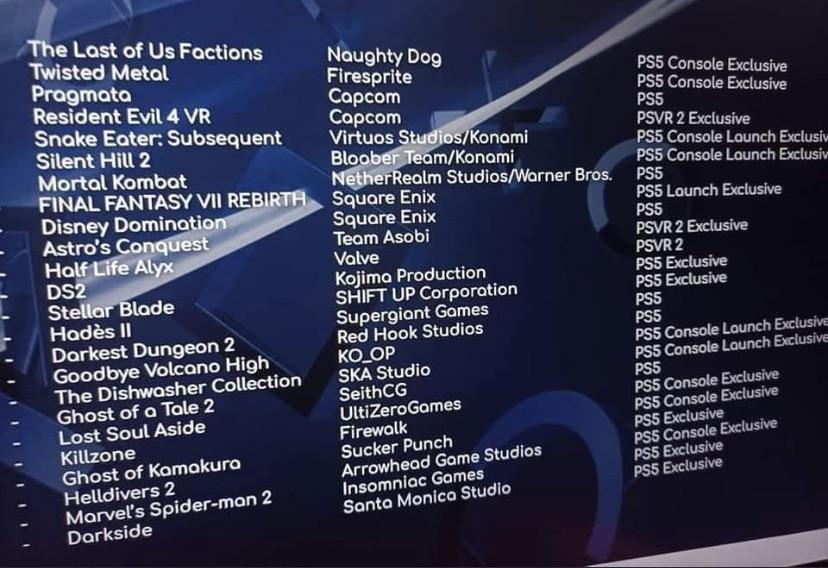 The type of fake circulating the web for the show
This is so obviously fake, it's 2023, why people still lose time doing that?
Guess I'm getting too old to see the fun of this lame trolling.
Don't say you're getting too old. I'm older than you, and it makes me feel grumpy.
No, seriously, it would be cool to see some gameplay for Pragmata. Game is supposed to release this year (after a delay), and Capcom still need to show some gameplay. I can see some of this list being accurate, but yeah, it looks like a bunch of guesses.