Developer Inti Creates has cancelled the Xbox One version of Gal Gun Returns, citing an inability to "ensure consistency" on the platform following a discussion with Microsoft.
"As a remaster of the original Gal Gun, we wanted to strive to ensure that we stayed true to the spirit of the first entry in the Gal Gun series," Inti Creates said in a statement, "and while development of the Xbox version was complete and the master ROM under review, it became apparent, after productive discussion with Microsoft, that we would be unable to ensure consistency of experience across all platforms.
Get the full message on the Xbox One version's cancellation below.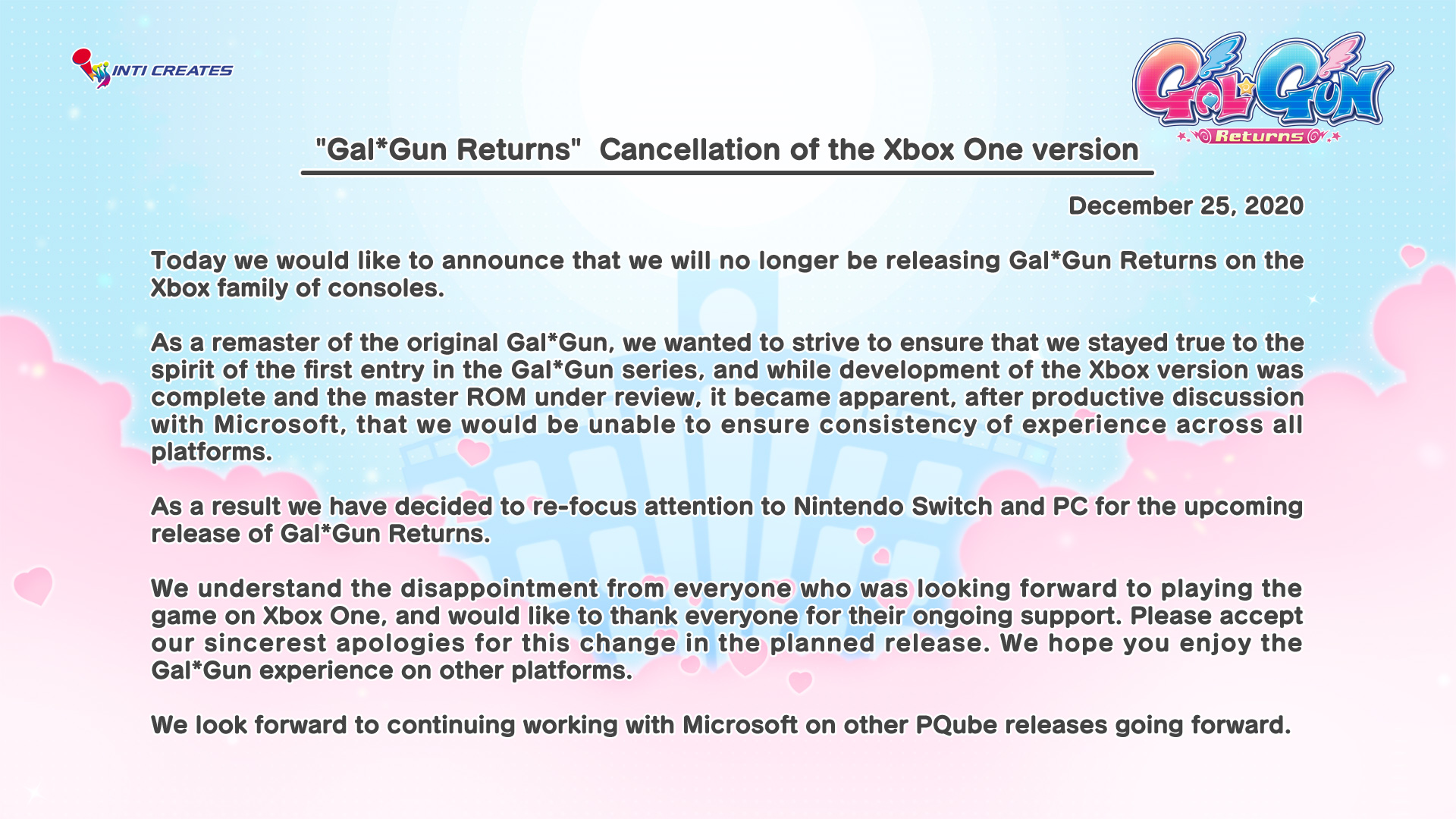 Gal Gun Returns is due out for Switch in Japan and Asia on January 28, 2021, followed by Switch in the west and PC via Steam on February 12.

(=^・ω・^=)

Kuroneko S2 - Ore no Imouto -
Steam, MyAnimeList and Twitter - PSN: Gustavo_Valim - Switch FC:
6390-8693-0129
(=^・ω・^=)