97 on metacritc
It is going to outsell Twilight Princess in the end
Some say that it even is a new way to make an open world game
But, the how do you feel about the ending? I still remember of the last cutscene of Twight Princess, the game itself is not so good as some think, but has a great final charpter. And while I really enjoyed play BotW, I always think that something is missing in the end. I don't know. So yeah, Zelda is free and.... that's it. We will have another dlc now and, probably, will continue the story (see the video ~3:57 for reference) and that piss me even more! Feels like Square: releasing a incomplete game, just to sell dlc later.
https://www.youtube.com/watch?v=K1RQGuax1Tg
The game is truly amazing, but I still found the most boring, incomplete ending of all 3D Zelda's.
And you? Do you liked it? Hated it?
BONUS:
This is better than Zelda being free :D
Last edited by EricFabian - on 01 December 2017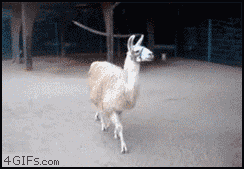 Click HERE and be happy