(hey there, been awhile)
Been watching/finished a ton of stuff lately.. Ranking recent shows I'm in the thick of or have finished of late:

Squid Game - My favorite show since (non-S8) Game of Thrones and Breaking Bad. Never seen a foreign show before (though tons of foreign films) so didn't quite know what to expect. But terrific set design, acting, amusing premise, gets you right in the feels, but also exciting action, absurd comedy, drama, character development, the whole works..

Severance - Close second only to Squid Game as far as favorite new show. Love the surrealist quasi-sci-fi ala The Matrix, the mind-bending concept of the split identities, very atmospheric, again great performances (particularly by Adam Scott and Britt Lower). Makes you really intrigued as to where they're going. Hopefully the writers don't pull a "Lost" and actually know what they're doing as far as the big picture.

House of the Dragon - was gunshy going into this following the mediocre season 7 and the absolute dumspter fire that was S8 of Game of Thrones. And for the fact that the Targaryen stuff doesn't didn't do as much for me in Thrones. But I was pleasantly surprised, at least in the earlygoings. Cool lore and effects, some great characters. I will say it's a bit slow-moving at times, character motivations can be weird and confusing, and I prefer some of the younger actors vs current. But overall a good watch.. And good to have another entertaining go-to for fantasy as I love the genre.. Just a bummer it won't return until '24.. Rings of Who??

Castlevania - Bit of a slow burn but escalated to a more interesting, exciting level as it went on. Edgy, action-packed, cool lore and Gothic/apocalyptic vibe, great animation. Reminded me a bit of Berserk, but of course tapping into the lore/themes of the Castlevania games. Petered out a bit at the end but the middle portions were particularly entertaining.

Cyberpunk Edgerunners - Enjoy the lore, worldbuilding, action, and general vibe of the game (love cyberpunk themes), and the same holds true in the show - though it's a bit convoluted and over the top for my tastes. Mixed feelings so far (six episodes in).

Harley Quinn - Kind of a fun watch if you like Batman/Harley and are nostalgic for those old Saturday morning cartoons, with a zany, edgy adult twist ala Rick and Morty. But gets old rather fast, much of the humor feels goofy, desperate, and well, it's just not particularly funny overall. But some cool, entertaining moments. Feels like the show doesn't quite know what it wants to be.

Chucky - Don't love it but it's a rare program the fam and I can agree on so I roll with it. Also has sort of the Child's Play trilogy nostalgic value for me, as I grew up watching those films as a young lad, they were among the first horror films I saw. Started somewhat entertaining but has gotten pretty stupid and weird, even for the standards of the show. Tonally kind of all over the place and again, doesn't seem to know what it wants to be.. Campy action show? Popcorn horror/thriller? Suspense? Black comedy? Drama? Who knows! And I never got too into the Jennifer Tilly/Bride of Chucky stuff nearly as much as Child's Play so I wish they wouldn't focus on that side of things as much. But fairly enjoyable popcorn, "turn off your brain" show to kick back with.

Hellbound - Korean show based on an anime. Thought it could be Squid Game-esque. Boy was I wrong. Some cool effects and interesting sort of apocalyptic concepts and themes - but didn't do much for me . Sloppy, confusing execution of the story and progression. Absurd, nihilistic, and over the top (not really in a good way). I'd stick to the anime/manga..

will delve into a handful of recent standout movies I've seen at some point soon as well.
Last edited by DarthMetalliCube - on 08 December 2022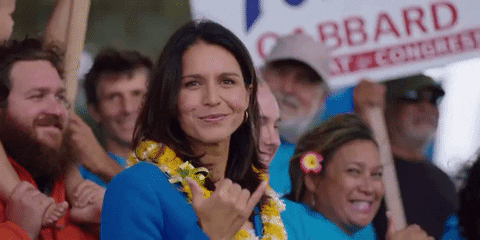 "We hold these truths to be self-evident - all men and women created by the, go-you know.. you know the thing!" - Joe Biden