Mar1217 said:
AngryLittleAlchemist said:
Speaking of free updates, I kind of hope we get a crossover with Zelda, Mario, and Metroid that results in a new monster as well. They've done crossovers with those franchises before, but I don't think it was until Final Fantasy's Behemoth that Monster Hunter's main games actually had an entire monster made to crossover with a franchise. And they didn't just do it once, either, World had a crossover monster with The Witcher 3 too! It would be cool to see Ganon, Ridley, or Bowser as a huntable Monster in Monster Hunter (think Bowser is probably my least favorite choice of the three). Maybe not all three in one game, would make the list of updates kind of crowded with cameos, but still ...

!

I don't expect it though, just woulld be cool.
Hear me out ...
BIG Metroid Queen !
I've played every mainline Metroid EXCEPT Metroid 2 (not counting Other M or Prime 2 and 3), so when you proposed this idea I was thinking of just a really big Metroid flying around, maybe with a head somewhat akin to Mother Brain but with a Metroid where the brain should be, and I was like "uhh ..."
But then I look up Metroid Queen and wow ...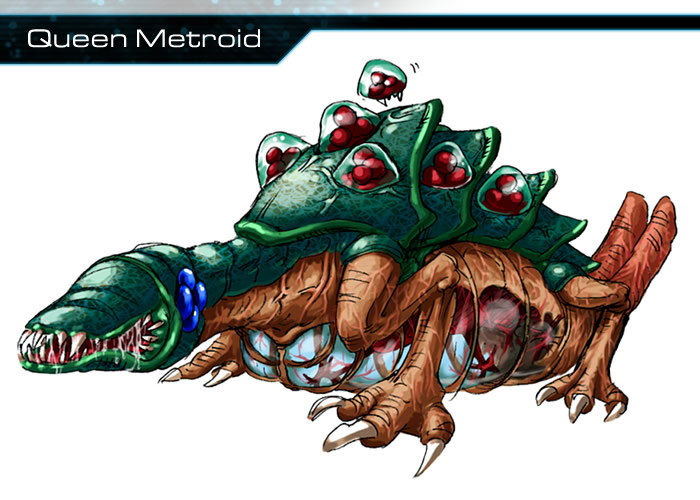 This thing really WOULD fit Monster Hunter! I'd hope it has some sort of tag-team gimmick with some baby Metroids, similar to how Seltas Queen from Monster Hunter 4 Ultimate used a normal Seltas as a drill for it's head (which funnily enough was in itself a reference to Gurren Lagann) and also as another enemy combatant for the hunter to fight

!