Come one, come all, to the latest installment in the Monster Hunter series, launching on the 26th of March on Nintendo Switch.
With a lot going on in the lead up to release, and this being a game that many of us will be playing for a long time, I thought it might be nice to have an official thread to discuss all things Monster Hunter Rise. Welcome, and please make yourselves at home!
Official Website:
https://www.monsterhunter.com/rise/us/
Version 3.0 out now, featuring Valstrax, Apex Zinogre, and new story content.
Capcom have also revealed a roadmap for some future updates: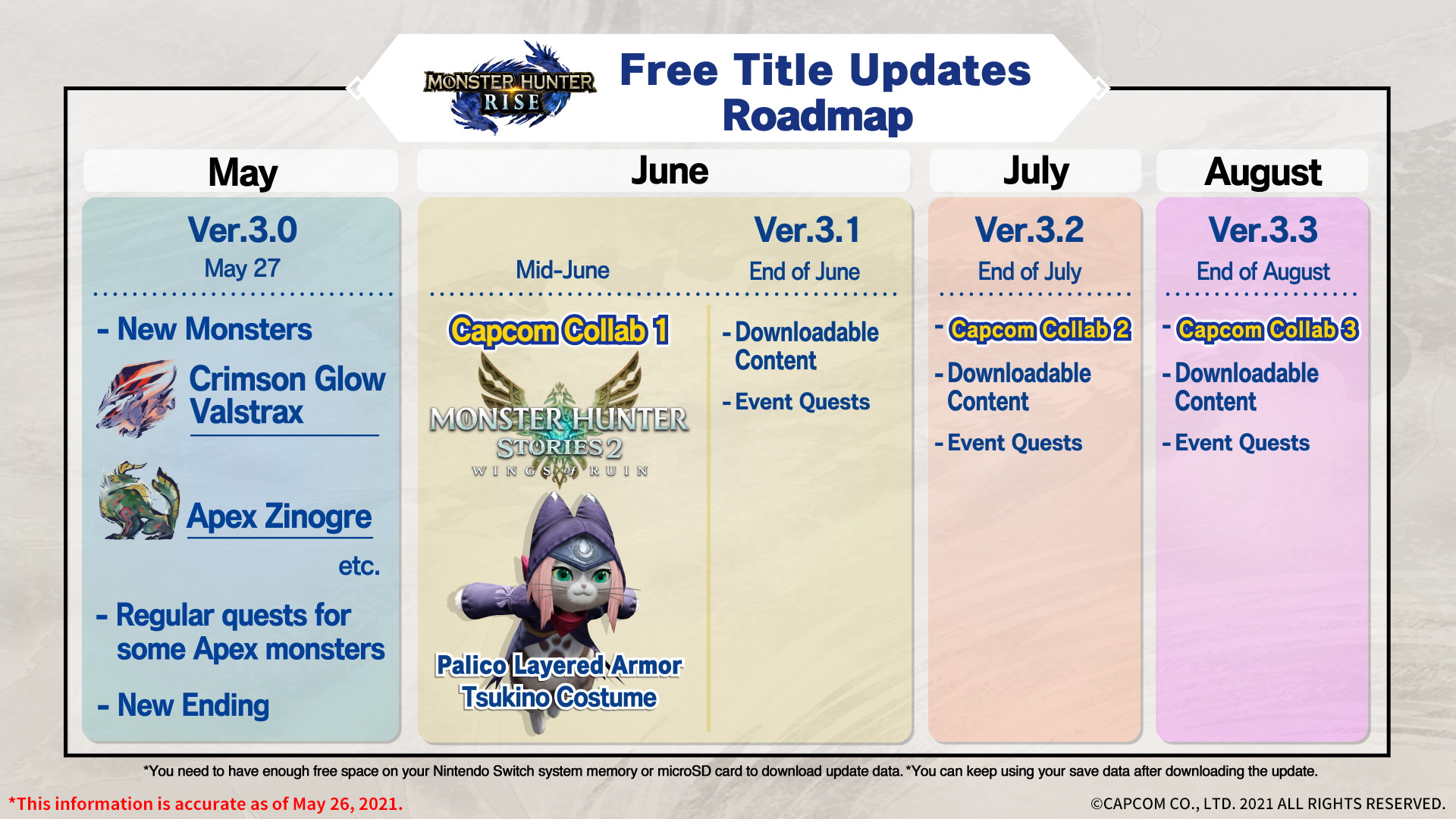 Last edited by curl-6 - on 26 May 2021
Bet with Liquidlaser: I say PS5 and Xbox Series will sell more than 56 million combined by the end of 2023.