MERRY CHRISTMAS TO ALL OF YOU! I DONT CARE ABOUT CHRISTMAS BUT I AM HAPPY ABOUT IT.
Best shooter ever! hands down! This game is an experience in itself.
| | |
| --- | --- |
| 10 | Metal gear solid 4: Guns of the patriots (PS3) |
I'm sorry for some fans but this one takes the palm for me. The address is on another plane. The cinematography and general content are very rich.
| | |
| --- | --- |
| 9 | The Legend of Zelda: Majora's mask (N64) |
A very different game when it came out. I think its difference made me and I have not been able to forget it since then.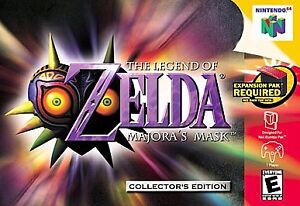 I expected to be good and my standards were very high, the incredible thing is that it surpassed those standards which is already difficult and also made me read about psychology and look for more information. When a work is so good, the result is that it makes you want to know more about it.