I am pleased to announce three new additions to the moderator team!
Many applicants this time around provided great input and are valued members of this forum. These three provided a solid combination of insight, complementary skills with the existing team, geographic balance, and activity. I believe they will be excellent additions who will help us to improve in targeted areas.
Your three new moderators are:
the-pi-guy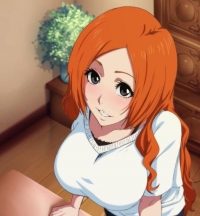 Angelus
Pemalite
Please join us in congratulating each of these individuals! And thanks for your patience! I know this process took a while this time around.
Like last year, a survey is included in this post. This will be used to provide a base line of perceptions for each new moderator and will be another tool used to help them be effective.
https://www.surveymonkey.com/r/QMPZS8L
Cheers,
The Moderator Team
Last edited by Miguel_Zorro - on 30 May 2018
Threads:
The Moderator Thread - http://gamrconnect.vgchartz.com/thread.php?id=224251
Official List of Official Threads - http://gamrconnect.vgchartz.com/thread.php?id=225355
Pachter Prediction Tracker: - http://gamrconnect.vgchartz.com/thread.php?id=223851