Title:
First thing I want to cover, before there's any confusion, is the title. Recently, the vanilla versions of Tekken: Tekken 6, Tag Tournament 2, and 7 have been released exclusively to arcades. Updated versions of these games, Tekken 6: Bloodline Rebellion, Tekken Tag Tournament 2: Unlimited, and Tekken 7: Fated Retribution have been released to arcades as well. However, with the home releases, because the vanilla versions of these games never had a home release, the sub-title is dropped altogether. The obvious exception to this, is Tekken 5: Dark Resurrection.
Example: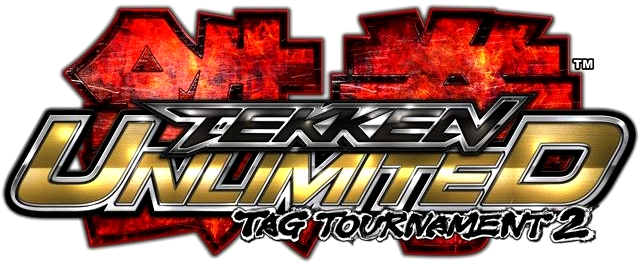 So, the home release version of Tekken 7 is the equivallent to Tekken 7: Fated Retribution in arcades.
With that said, unless otherwise noted, Tekken 7 refers to Fated Retribution, not the original arcade version.
General 3D fighting game notes:
Game will run at a locked 60FPS on consoles and steam. This is because 60 frames per second is directly tied to the gameplay itself. Attacks, movement should last for a very specific amount of frames. Any sort of diviation from 60 frames per second can cause the game to become unplayable.
With that said, all attacks have three basic states. Start-up, active, and recovery. When two characters go into an attack, they will cause the following states:
Active Vs. Active = Trade. Both characters take damage. However, new to Tekken 7, those attacks will have both counter-hit properties.
Active Vs. Start-Up = Counter. This happens when one person is using an attack that is too slow, or is being too predictable.
Active Vs. Recovery = Punish. Normally happens when an opponent has whiffed (missed) or their attack has been blocked. You cannot block while in a recovery state, and not every recovery animation will be immediately noticeable. Allowing your opponents to get away without proper punishment is a good way to tip a match out of your favor.
DON'T look for your enemy to go into a staggered state... Do go into training mode, and see if your fastest attacks can cause damage before the recovery state has ended.
If no attack can land during a recovery state, the attack is considered "safe." The sole character who can punish sometimes when others cannot is Yoshimitsu, but, the range on his fastest attack is really short ranged, and can only punish certain moves.
If an attack lands during recovery, it is considered unsafe. These attacks should not be abused, unless your opponent is not punishing you for using them.
Attacks that are safe, usually have some negative aspect to them. Short ranged, low damage, or a larger than normal start-up animation. Not having some combination of that can cause the game, or specific character, depending on how rampant the imbalance is, to become broken.
Attacks that are unsafe, however, have their positives, too. Generally, these are long ranged attacks, dealing more damage than other attacks, and having special properties if they connect with your opponent. However, depending on the attack, start-up animation is inconsistent. It may be fast, it may be slow.
Reacting is important to fighting games. This is where your monitor, or TV is very important. I don't recommend playing on a TV, unless it's an older CRT. Otherwise, use a high speed gaming monitor. If it puts you at a disadvantage, that 60 inch isn't doing you any favors.
For ecample, an attack with 5, frames of start up, (remember, we're locked to 60 frames, for a reason) you're not going to be able to react to that. An attack with 9 frames of start-up, or more, you will be able to react to. The last thing you want to do, is lose to your TV, because it has 4 frames of lag, making attacks that should be punishable, impossible to react to, or harder than it should be.
How do deal with attacks with short start-up animations? Pay attention to when and how the attacks are being used. If you know there's an attack like that, stay out of range, so that if your opponent attempts it, it will miss.
This last bit of information is important... In 3D fighting games, (2D games, to a lesser extent) attacks can either be a high, medium, or low. This refers to the area of the body the attack is aiming for. Head, torso, or leg.
High attacks: Can be ducked 100% of the time. Ducking under a high attack will cause it to miss, giving you the chance to punish. Can obviously be blocked while standing, unless it's an unblockable attack, but you shouldn't be standing anyway, right? Some attacks, though, can put you in a jailed state. That means you cannot immediatly duck after blocking, and are forced to remain standing for an additional amount of time. So, please, make sure you duck under high attacks.
Medium attacks: Can not be blocked while crouching. Period. While you are crouching, any medium attack is instantly unblockable. To block these attacks, you must be standing. So, while trying to duck under a high attack, don't get a fist to the face.
Special mediums: Not so special, they are medium attacks that can be blocked while crouching, or standing.
Lows: Can only be blocked while crouching. If you are standing, you cannot block a low attack. Also, remember that you can jump over these attacks, or use a jumping kick to launch your opponent into the air for a free combo, if they are abusing low attacks.
Low attacks, as well as special mediums can be universally parried (deflected) for a free combo, though, you cannot use combo extenders if you've parried a low attack.
Everything previously mentioned should explain why you were hit, can't block, can't punish, etc.
Changes from Tag Tournament 2:
Bound is reworked from its combo extender status in Tekken 6 and Tekken Tag Tournament 2. A large majority of combos from those two games are no longer possible to complete in Tekken 7. I should also note that Tekken 5 combos, eventhough much of them translate into Tekken 7, they are not viable anymore either. With each game, characters get new attacks, they may lose some attacks from previous games, and the ones they keep can have different properties, which can alter their function altogether.
In short, don't try to play Tekken 7, like it's Tekken 3, 4, 5, 6, or tag. It wont work. Proof: Feng Wei is playing Tekken 7 as if it were Tekken Tag Tournament 2: @1:06
https://www.youtube.com/watch?v=j3caVtqYGB4
Likewise, a similar combo where I used the same attack to extend the combo @1:04.
https://www.youtube.com/watch?v=zyz8zGTi-lU
Clearly, unless there's an attack better suited for the situation, instead of it being a combo extender, it should be used to end the combo in Tekken 7.
The Tag feature is of course, removed too. Tekken, on its own, is a difficult game. Mastering a character can literally take weeks. Having to learn to use two characters at a time was a bit much for some people. Personally, I only used four. This is also why there were many clone characters, in Tag Tournament 2.
As standing up, was clearly difficult in previous games, as I clearly abused here: (@4:38, or so, if you don't want to see the entire match)
https://www.youtube.com/watch?v=tfcM7sQojjQ
it has been changed, in Tekken 7. This is actually a major change, as what I did above, wont be so easy to abuse. But, if it works.....
Throws have also been nerfed. Previously, you had to break throws specific to the hand that was grabbing you, in older Tekken games. Being throwed by the left hand, right hand, or both hands, would determine how you would break the throw (assuming you were also fast enough to imput the break). Some throws even required you to press kick buttons. Throws could also interrupt attacks in previous Tekken games. I'm not sure if throws beat out attacks, like in previous Tekken games, but if that aspect has also been nerfed, the game is more similar to Virtua Fighter, and Dead or Alive, as throws do not beat out attacks in that game.
Finally, the absolute biggest change from previous games is how the rage system works.
Rage activation is at 25%. That's why the lifebars are two separate colors now. With it comes a damage boost, that will last for the duration of Rage mode being active.
You also gain the ability to use two new types of attacks: Rage Drive, and Rage Art. Think of them like EX attacks, and Super Arts from Street Fighter. Same idea. Using either of these attacks a single time, will deactivate rage mode.
With much of the fighting mechanics covered, the last thing to mention is the story:
The story of Tekken 7 will cover the entire series. Everything important from events that took place before the 1st Tekken, and everything you need to know moving forward. Akuma isn't just a regular guest, he's actually tied into the storyline as well. You'll see why Heihachi and Kazuya like throwing each other off cliffs, mountains, and volcanos.
The game releases June 2nd on console, and a day later on steam, if I'm not mistaken.
Miguel_Zorro & Axumblade permitted the thread.