I think a major fear that many of us had when Breath of the Wild was still being presented as Zelda WiiU was that the game might be too vast and full of nothing to do. We had seen these incredible vistas and lush meadows and were worried this would just be scenery to run past as we went from quest to quest.
Instead, what we were given was a world full of 900 korok seeds acquired through various mini games, animals to tame and ride, and an assortment of flora and minerals that could be used to cook, create potions, and upgrade your clothing/armor. Needless to say, wherever you go in the BOTW map there is something to gather, a puzzle to figure out, an animal to hunt or ride, and a shrine to unearth.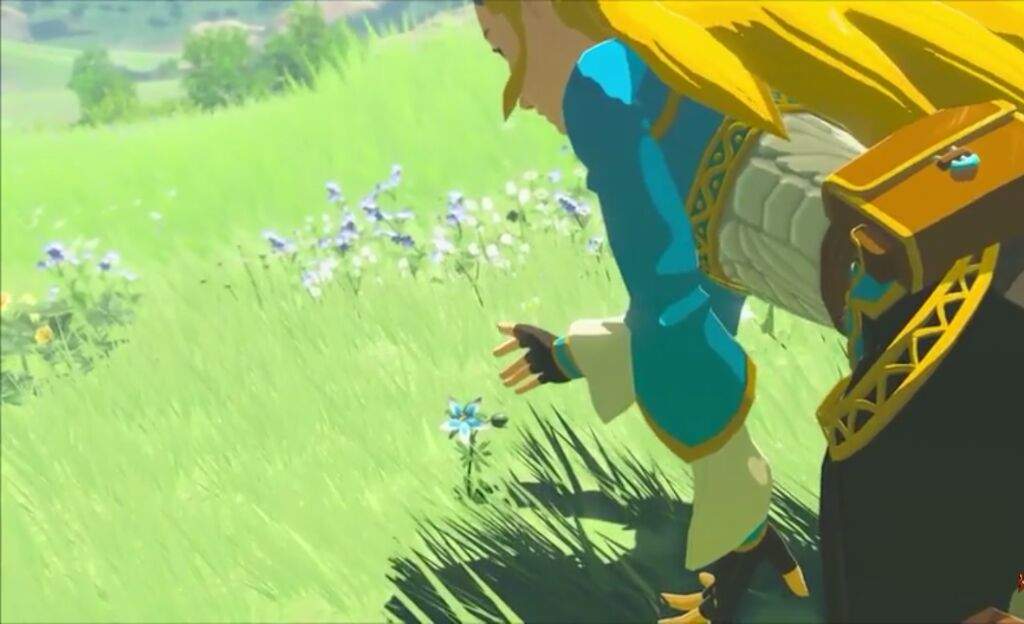 So what will that be in this sequel? In all the trailers I have yet to see a gatherable item. There are no shiny flowers, weapons, fruit, etc. Is this intentional, either because those items will be added in later via random generation or because they are holding that bit of info back?
Personally, I'm a big fan of collecting things and crafting. It makes every step throughout the world feel worthwhile. Even if you scramble to the top of some peak and find nothing of significance, the additional weight of flowers, gems, and fruit to fill your pack makes it all have felt worthwhile.
What do you think? And what do you hope for? This mystery further accentuates how little we know about the actual gameplay and gameplay systems in Tears of the Kingdom, which is both exciting and frightening.