SvennoJ said:
Eagle367 said:
My question is, when will graphics become so overkill that you can't tell video games from reality anymore(if going for the realistic look) and fps so overkill that any more would just be stupid. And at that point, do new consoles with the same box and controller even need to be released? Or unless someone comes up with a new idea like Ninty often does, just selling the same console work out indefinitely with special editions and replacement of too old to properly work consoles(like laptops) be enough. Or is it too far in the future that by the time we get there, either climate change kills us or internet speed becomes so good that streaming becomes the norm and all improvements are in the background with consumers just using the same service for years on end?

For me, 4k /120fps is the roof. After that is redundant and overkill. But improvements on the models themselves to look better and the environments to look better and more powerful CPUs to make AIs better and that sort of less definable in terms of numbers sort of stuff should be improved and focused on. And if all of that reaches an overkill state, Maybe just focus on giving a compelling narrative and a fun game to play should only be focused on. Another interesting thing would be AI becoming so good and worlds so vast and full of life, the fictional games where you can constantly make your own narrative and keep playing and finding new stories even after years of playing it become a reality, maybe even in VR?
Edit: Maybe someone should make a thread about this?
Human vision limit is about 200 pixels per degree of field of view, light sensitivity from 0.01 lumens to 3,500 lumens (before it gets uncomfortably bright) which is about 38,000 nits, up to 1000 fps and a much wider color gamut than can be displayed today.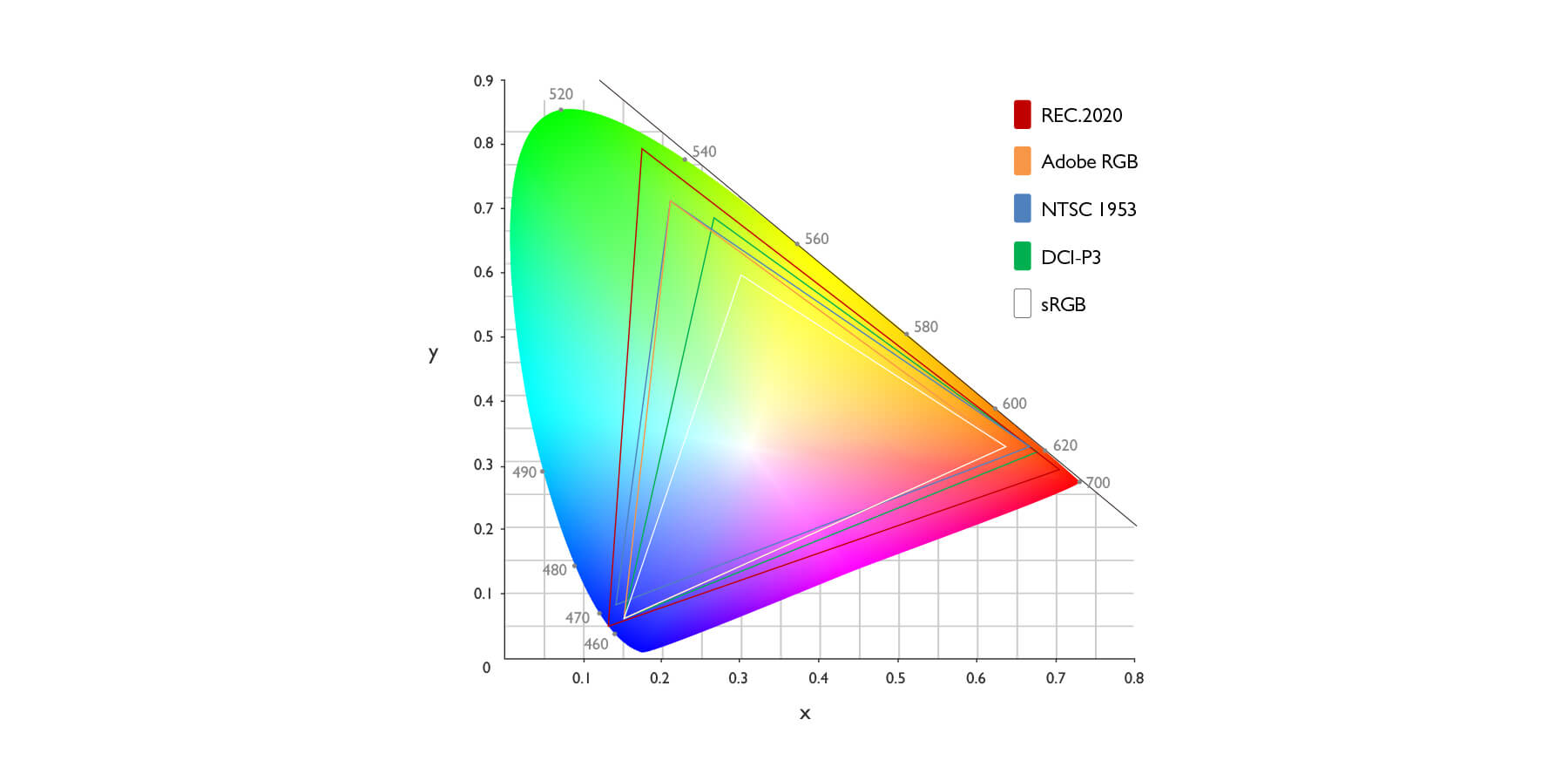 Current displays are approaching full DCI-P3 coverage atm and max 2000 nits. (GT Sport is already made for rec.2020 and up to 10,000 nits)

And humans also feel infrared radiation of course, feeling where the sun is adds realism as well. There's still quite a long way to go before we have consoles that can power duel 30K VR headsets at 1000 fps :) (Not that you actually need that since with eye tracking you only need the 2 degree center at max resolution, human detailed vision drops off quickly out of the center however movement and low light detection goes up out of the center)
I mean, that's all theoretical and on paper values. But look at the law if diminishing returns. How much more effective is 4k vs 12k vs 30k? Or how much of a difference does one notice between 60fos vs 120 vs 240 vs 480? In practical terms, is there an advantage to go in that direction or are we gonna go just for the sake of going?
Just a guy who doesn't want to be bored. Also