BHR-3
on 27 November 2009
VS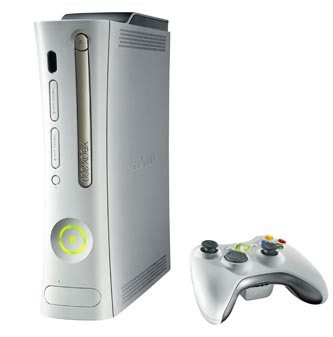 Who Will Sell More For Week Ending 11/28/09 In NA And Even WW?
TIPS
Last years sales
360 478k NA 726k WW
PS3 198k NA 400k WW
Last years sales the week before BF
360 150k NA 406k WW
PS3 80k NA 245k WW
Last weeks sales
360 146k NA 285k WW
PS3 138k NA 359k WW
The Deals
360
Amazon Buy an Xbox 360 Elite or MW2 Elite, Get Left 4 Dead 2 Free
Best Buy Xbox 360 Elite 120GB Holiday Bundle (Pure and Lego Batman)
W/ FREE Sonic The Hedgehog, Spiderman: Web of Shadows, Wall-E, and Ghost Recon 2 $299.99
GS Xbox 360 Elite Holiday Bundle w/choice of free COD4 or Bakugon $299.99
Kmart Buy The Holiday Pack XBox 360 Elite And Get Halo 3: ODST FREE $299.99

Sears 360 Elite Holiday Bundle (Lego Batman + Pure) w/ FREE XBLIVE 12-Months Card ($49.99 Value) = $299.99
Target FREE $50 GC W/ Purchase of an XBox 360 Elite Holiday System Bundle (Pure & Lego Batman) $299.99
or XBox 360 Elite Modern Warfare 2 System Bundle $399.99
Toys r us XBox 360 Arcade System W/ FREE Carrying Case, Marvel Ultimate Alliance 2, PopCap Arcade Vol. 1, and Namco Museum Virtual Arcade $229.95
Wallmart XBox 360 Arcade W/ FREE Madagascar 2: Escape 2 Africa, Madagascar DVD, and Madagascar 2: Escape 2 Africa DVD $199
PS3
Amazon PS3 120 GB Bundle with Infamous, Killzone 2 and $10 Credit
Best Buy Sony PlayStation 3 120GB Slim Bundle W/ FREE Little Big Planet: GOTY Edition and Ratchet And Clank Future: A Crack In Time $299.99
GS PS3 120GB Slim w/free LittleBigPlanet GOTY & God Of War Collection
Sears SONY PS3 Slim 120gb System w/ FREE Official Blu-ray Remote ($24.99 value) = $299.99
Sony Style 120GB PS3 system with UNCHARTED: Drake's Fortune and inFAMOUS $299
Wallmart Playstation 3 Slim W/ FREE Infamous, Batman: Arkham Asylum, and The Dark Knight BD $299
Post what u think
Will PS3 sell more in NA compared to the 360?
Will the 360 sell way more in NA resulting in WW victory against the PS3?

Play Me