11278 posts since 30/09/07
pbroy
on 04 February 2017
Jranation said:
Where can I find the ID?
11278 posts since 30/09/07
pbroy
on 04 February 2017
Friends give gifts. They pop up on the bottom of the castle:
7517 posts since 30/12/13
Oh Thankyou!
8448687264


| Zelda BOTW Hype! Splatoon 2 Hype! FE Warriors HYPE! | My GOTY: Tokyo Mirrage Sessions #FE | My AOTY: Re: Zero |
1504 posts since 29/05/13
pbroy said:
jigokutamago said:
5631451744
Why you no change your nickname in game? 😐
lol, I'm lazy. :p
439 posts since 25/01/15
8124080960


why are we still here.... just to suffer
Currently Playing:
Nioh, Final Fantasy XV, Digimon Cyber Sleuth, Tokyo Mirage Sessions #FE and Pokemon Sun.
Consoles:
PS1, PS2, PS3, PS4, PS Vita, Xbox 360, Xbox One, SNES, Wii, Wii U, GBC, NDS, NDSL, NDSI and 3DS XL.
PC: I5 3330, 8 GB 1600mhz, Gtx 960 4gb.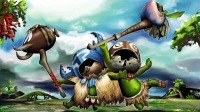 5944 posts since 19/03/07
Mine is 1329233417


3DS-FC: 4511-1768-7903 (Mii-Name: Mnementh), Nintendo-Network-ID: Mnementh
Why you will not convince me I have chosen bad consoles.
share awesome Miiverse art / predict! / new gameseries in the new gen
Bet with platformmaster918 and ethomaz about PS3 overtaking Wii in total sales.
I won my bet with Lawlight, PS3 shipped way less than 11M in 2013.

11278 posts since 30/09/07
pbroy
on 05 February 2017
This one is pretty hidden too. Claim your Nintendo Points: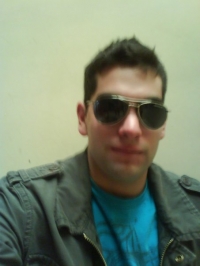 90 posts since 05/02/11
7178 posts since 05/01/07
ID#0551528168


141 posts since 28/06/16