Leynos said:
The US is a mess. Racial tensions since it's current leadership has made it seem okay to be outwardly racist and prejudice. On top of that, there is a worldwide pandemic and the US being the hotspot. This could not be a worse time to visit. Let's see where things are at next summer. Maybe have a new regime and a vaccine out to get things under control. Stay clear right now.
Yeah it's nowhere near this bad - especially if you live in the suburbs like I do. It's actually super peaceful here. I guess if you're not from here and all you know is the sensationalist news you'd think America is on fire right now, but things are actually more or less normal here and most people you'll run into are either benign/friendly or keep to themselves. If anything, you might want to stay out of some of the major cities as there's been some civil unrest there lately (lots of people with no jobs currently going nuts in certain cities haha) but most of the straight-up rioting has died down at this point.
As far as Covid goes - cases are up, though it's largely because of a major increase in people being tested, and deaths from it are way down anyway.
The airport TSA irks me as a libertarian for sure - but I doubt you'll have real issues. There's a chance you may get a bit extra attention but there's nothing to worry about as long as you comply with items that are approved for travel - ie not large containers of liquids/water bottles from outside the airport. I've neglected to discard those before going through security and have been thoroughly searched, my entire luggage emptied out and examined - basically made to feel like a criminal. And this is coming from a white dude heh. So they certainly didn't discriminate when it came to my TSA shakedowns.. But hey if this thorough search happens to you, simply take the extra 5 mins to go through it - then they'll send you on your way. No harm done. It's annoying, but still a minor inconvenience at the end of the day.
But while I'm not a fan of the TSA, I really feel most are on the lookout for suspicious activity and/or luggage versus unfairly profiling people simply from their looks - I'm sure there are exceptions of course but for the most part this seems to be the case. I HIGHLY doubt you'll be pulled aside and given extra searching just for your appearance.
Despite what you may have heard about how horrible some can be in the US, most of us (at least in my experience) here are fairly normal people just living our lives, and most tend to "live and let live." We're a major melting pot here so most tend to treat eachother as individuals, most are very used to our diversity and are very accepting of people of different backgrounds (or at least act like they are). That even includes the Authoritarian TSA for the most part. Not sure where this person is getting the notion of "being outwardly racist and prejudice totally flies now!" but it's simply not true. Very much the opposite. You may get the occasional look from a paranoid Karen/Ken or two (which still isn't ok), but that's literally it.
Last edited by DarthMetalliCube - on 12 July 2020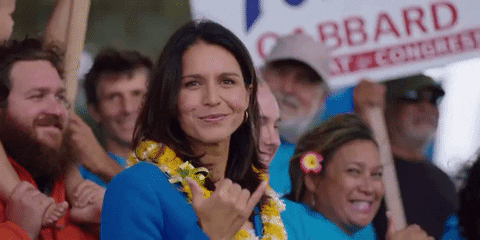 "We hold these truths t-be self-ful evident. All men and women created by the.. Go-you know the.. you know the thing!" - Joe Biden