https://nl.letsgodigital.org/spelcomputers-games/sony-playstation-game-cartridge/
" August this year, LetsGoDigital was able to unveil a patent for a new game console . At that time it was still unknown what kind of game console it would be. Not long after, however, it became clear that it was the Sony PS5 Developers Kit. This time Sony Interactive Entertainment has again filed a patent for an unknown device at the same Brazilian patent office.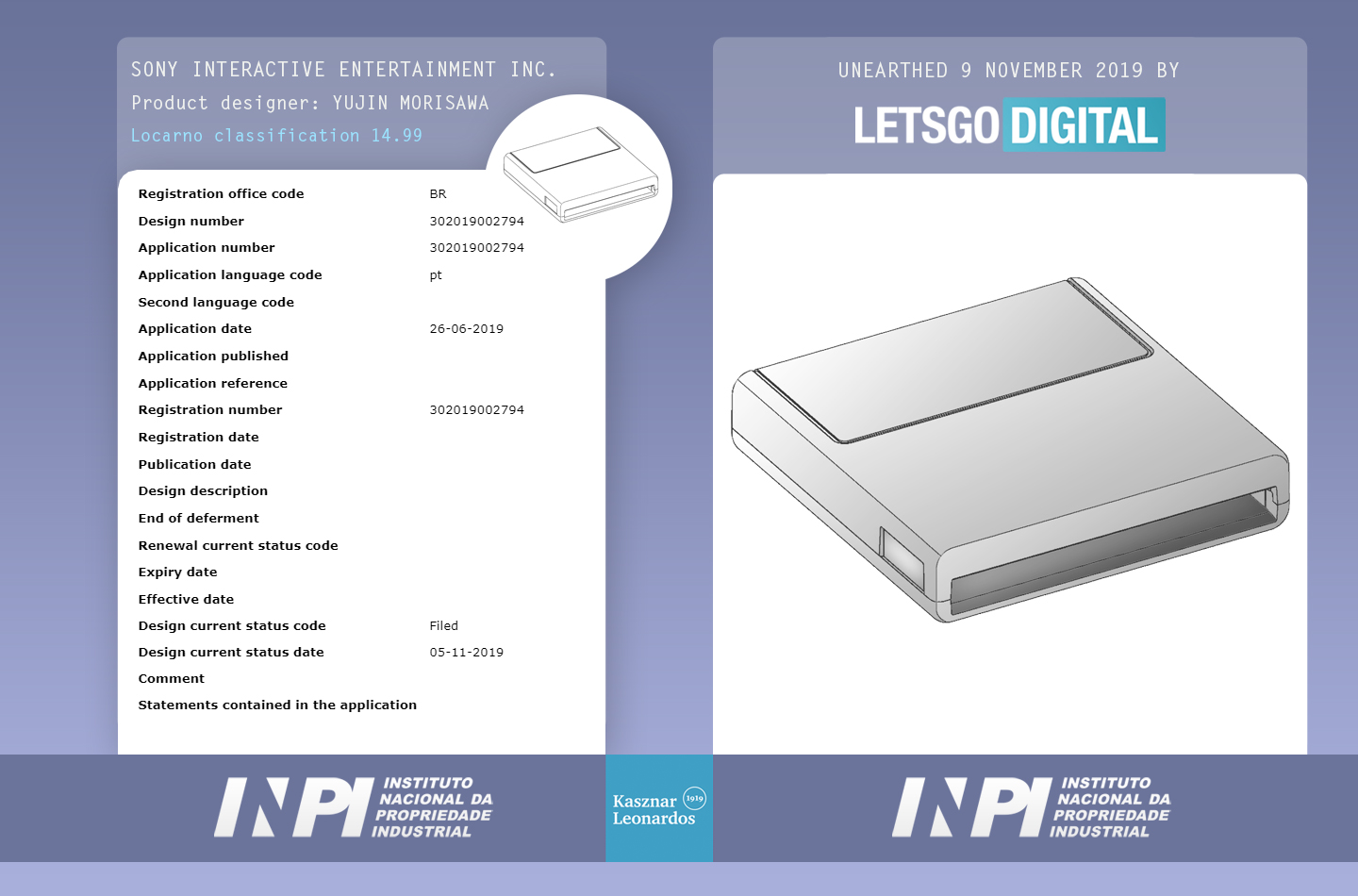 At the end of June 2019, Sony Interactive Entertainment filed a patent with the INPI (Instituto Nacional da Propriedade Industrial) in Brazil. The design patent entitled "Configuration applied to / in data recording and storage equipment" was published on November 5, 2019. Remarkably, the Developers Kit of the Sony PlayStation 5 was patented by the same body.
The application is internationally categorized as Class 14.99, with the description 'Miscellaneous', or 'Miscellaneous'. In Japan, however, this classification is described as 'Electronic game accessories'.
Yujin Morisawa is the inventor of the new product, this is the senior art director of Sony Interactive Entertainment. Morisawa is responsible for all products associated with the PlayStation brand. Partly for this reason it seems likely that Sony is developing this device for a new PlayStation product.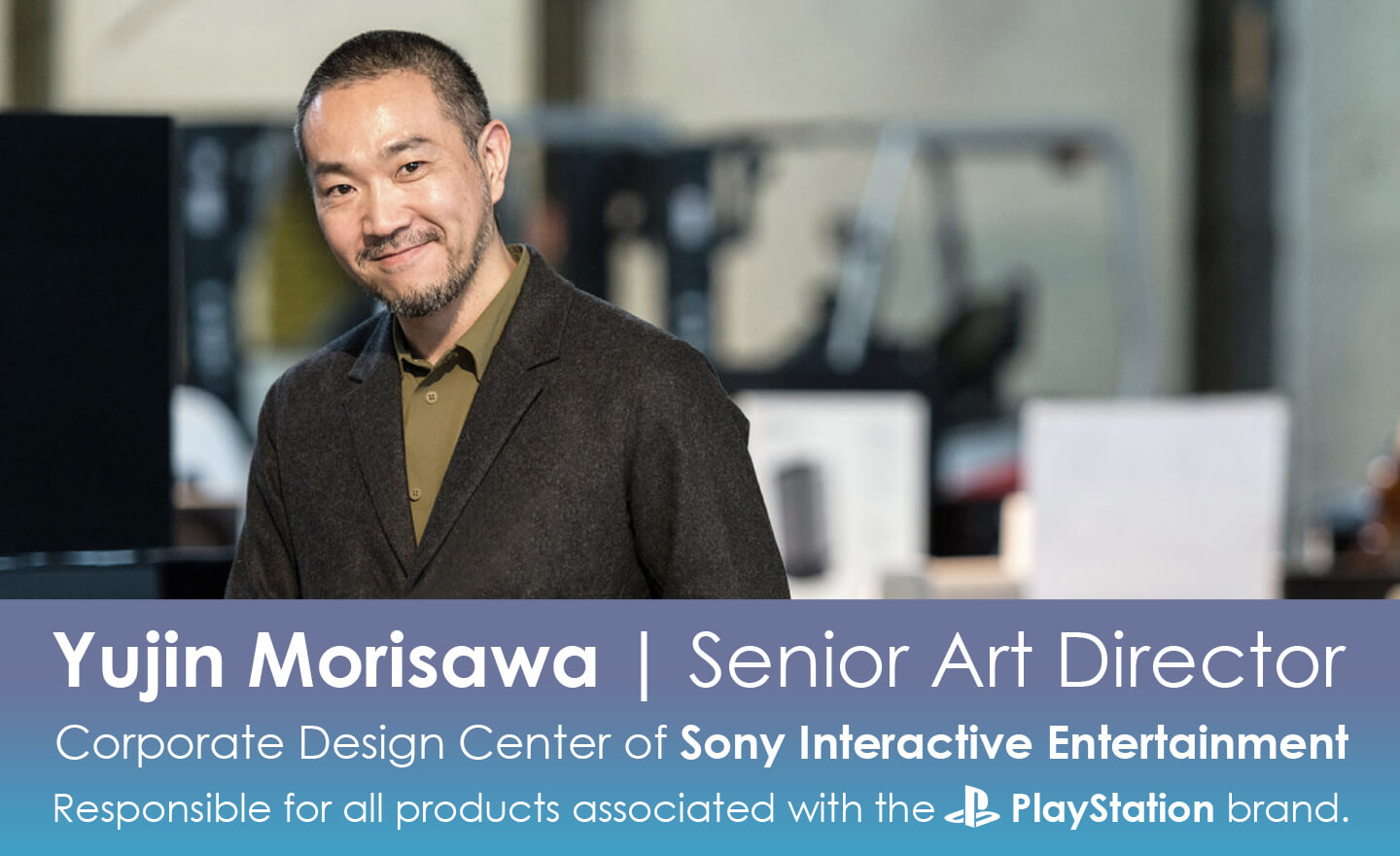 At the end of last year, the Dutch site Techtastic also published about an apparently new game cartridge from the same inventor. Various leading international sites, including The Verge , copied this publication. However, it turned out to be an error, because one day after the publication it was determined that it was an existing game cartridge for the Sony Toio, an interactive game for children.
This time it seems to be a brand new product. For now only one patent illustration is available, this shows a compact, thick game cartridge. A label will probably be placed on the top, which will include the game title.
It is as yet unclear in which device this cartridge can be inserted. Since the patent was applied for by Sony Interactive Entertainment, it is obvious that this device will have to do with gaming.

In the past, Sony used game cartridges for its handheld devices. For example, the Sony Vita gaming handheld uses small cartridges. Last year the Japanese manufacturer already announced that it would stop the production of physical games for the PlayStation Vita. Since then you can only buy digital games. In the meantime, the production of the handheld itself has also ended.
Whether the Sony Vita will get another successor remains unclear. In the past, Sony has already indicated not to work on a successor. This is partly due to the fact that mobile gaming via the smartphone has become particularly popular, which means that fewer people will buy a handheld.
Strangely enough, the Japanese manufacturer has so far put a minimum effort into this new trend, so there is actually no replacement for the Vita. Apart from the Nintendo Switch Lite of course. "
My opinion to this probably
1. This is the secret Sauce for PS5 super fast SSD, Sony confident that their SSD for PS5 will be much much faster then SSD for PC on current market,
2. Some industries insider also confirm PS5 SSD will be much faster than Xbox Scarlet
3. A while ago we also found a SSD patent by Sony that has costume SRAM and dedicated chip for Sony SSD's , and it has more advantage over current SSD.
Last edited by HollyGamer - on 09 November 2019