Trèbes attack: French left-winger arrested over tweet hailing gendarme's death
A former French left-wing parliamentary candidate has been arrested over his tweets about a policeman killed during a jihadist siege in southern France last week.
Stéphane Poussier appeared to celebrate the death of Lt-Col Arnaud Beltrame, saying it was great.
Friday's attack - which killed four people - was the worst jihadist attack under Emmanuel Macron's presidency.
The maximum penalty for apology for terrorist acts is seven years in prison and a fine of €100,000 (£90,000; $120,000), according to Le Monde newspaper.
Stéphane Poussier stood as a candidate for La France Insoumise (France Unbowed), the far-left party led by Jean-Luc Mélenchon, during legislative elections in 2017.
The party has expelled Mr Poussier, calling his tweets "shameful and abject".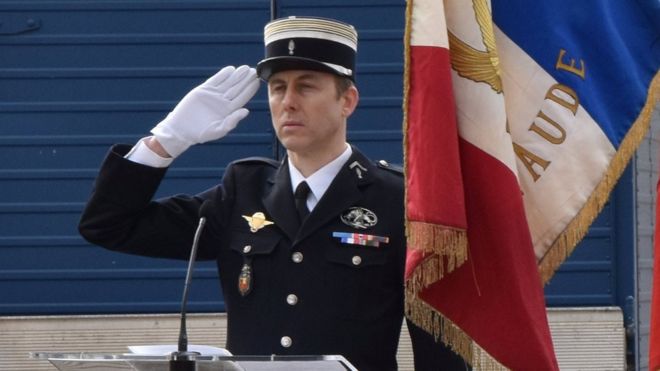 http://www.bbc.com/news/world-europe-43534445
Moderated - think-man
Last edited by think-man - on 26 March 2018