Pay careful attention to these Rules:
1) You are not allowed to do name-calling (thieves, copy-cats, evil) on any company or any fan type in this thread, otherwise you'll be reported. Choose your words carefully and post honestly.
example: If you think somebody is copying, do not say copy-cat. Explain what your gripe is without resorting to name-calling.
2) Let people express their view and displeasure even if you don't agree.
Also, for in-game discussion and pro-game dialogue, please visit this thread by Gilgamesh:
http://gamrconnect.vgchartz.com/thread.php?id=142713
Apparently this OP was too negative, despite all the disclaimers I've already provided, so in aims of being even more objective, here is a table of similarities and differences:
Similarities:
The height of the jumps
The default number of mid-air jumps (2)
Nearly identical ragdoll physics
the default attack reach
the attack visual effects
the level size to character size ratio
the pummeling physics
the juggling physics
the combo dynamics
1P 2P icon similarities
the % system
the Super attack animations
the grab animations
Differences:
The special and super points and construct
you don't get a kill unless you have a super
a different attack-to-defense playstyle due to AP harvesting
a 3-button attack system (in contrast to 2)
I hope this will quiet Runa once and for all.
The situation:
We have all been eagerly waiting for the big announcement by Sony, a brawler much like Nintendo's, something similar and just as fun.
Well boys and girls, it's finally arrived.
What I expected:
What most of us expected was a brawler like smash, but with its own signature (other than the skin), something that makes it its own. Taking a bit from smash, a bit from other fighters, the game would be really a make of its own.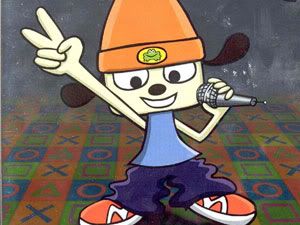 What we got:
Litterally, it's Super Smash Bros. Brawl, with Sony Characters. Almost everything is identical except the theme (see video below). In essence, it's a shameless rip-off (not an insult at Sony).
Playstation All-Stars in-game footage:
Super Smash Bros. Brawl in-game footage:
What I ask is are there other like-minded individuals, Super Smash bros. fans who would love to get their hands on a game like this, but who are just feeling a bad stomach because they feel like Nintendo is getting ripped off?
Thanks for posting your opinions!