SPOILER WARNING ABOUT FANTASTIC FOUR COMIC READERS:
.
.
.
.
.
.
.
.
.
.
Ok.
So, recently Johnny Storm (The Human Torch) kicked the bucket.
Since he was a high profile hero, being on the fantastic four, i wanted to ask:
Which hero deaths in comics & cartoons had you genuinly feeling sad? For me i guess, the most recent one was Nova's and Starlord's sacrifice in Thanos Imperative. Shit was epic. Of course, as a kid, i wept in the original Transformers movie too.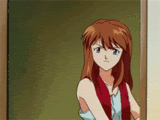 "You won't find Adobe here in Nairobi"