The trailer was shown a few days ago as part of the Nintendo Direct, and I think it looks a lot better since last we saw it.
The polish it's gotten in the past year or so really shows imo.


https://www.youtube.com/watch?v=ziyxCRvqeIg

First of all, I really like this double jump 'wing' animation she now has:


I thought the environments looked a bit too bland and simple in the Beta, but I think the shaders, lighting and effects in the trailer give them new life.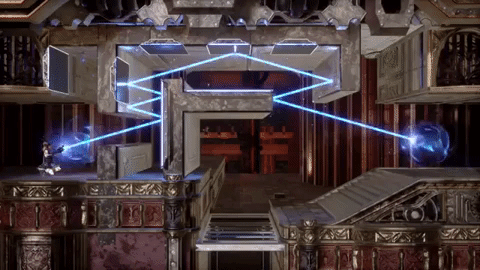 Looks like she has a wide variety of quirks, like Alucard and Shanoa.

At the end of the trailer she inverts the castle, which Symphony of the Night fans probably appreciate.
I know I do, and this game that I was looking forward to because I was hoping it would be good, I'm now am looking forward to because it already does look good and interesting.

Near the end of 2018, Igarashi announced they had also brought on WayForward Technologies to help with some development, specifically in the area of polishing the title.

Looks like that decision really paid off.
Last edited by Hiku - on 17 February 2019