Welcome to the anime thread! Here is the place for all things anime!
Now remember, no NSFW content here. Images, videos, or links to NSFW content will be met with extreme prejudice, so says Smeag the Prudish (so says Conegamer).
NSFW content includes suggestive poses and suggestive clothing. Keep the thread clean. If you even have to wonder if it is NSFW, just be on the safe side and don't post it. There is a separate thread in the NSFW section for all such content.
Also, please refrain from asking for links to manga/anime hosting websites. Linking to such websites is against site rules due to copyright concerns.
Summer Anime 2015
Akagami no Shirayuki-hime
In the kingdom of Tanbarun lives Shirayuki, an independent and strong-willed young woman. Her resourceful intelligence has led her become a skilled pharmacist, but her most defining trait is her shock of beautiful apple-red hair. Her dazzling mane gets her noticed by the prince of the kingdom, but instead of romancing her, he demands she be his concubine. Shirayuki refuses, chops off her lovely locks, and runs away to the neighboring kingdom of Clarines. There, she befriends a young man named Zen, who, SURPRISE, is also a prince, although with a much better temperament than the previous one. Watch as Shirayuki finds her place in the new kingdom, and in Zen's heart.
Chaos Dragon: Sekiryuu Sen'eki
The story takes place in the sparkling era year 3015, where the great nations Donatia and Kōran divide the world in a cold war as they fight for supremacy. In the middle of this standoff is island country Nil Kamui, which has lost its independence.
Charlotte
The story centers around the special abilities that occur among a small percentage of boys and girls in puberty. Yuu Otosaka uses his power without others knowing, and lives a fairly normal, average school life. Before him suddenly appears a girl, Nao Tomori. Due to his meeting with her, the fate of special power-users will be exposed.
Dragon Ball Chou
The first new Dragon Ball TV series story since Dragonball GT. The story is set a few years after the defeat of Majin Buu, when the Earth has become peaceful once again.
Durarara!!x2 Ten
A second season of Durarara!! is in the works. The story takes place a half year after the first series at Tokyo's Ikebukuro neighborhood.
The story revolves around four girls who decide to stay over at school: the energetic Yuki Takeya, the shovel-loving Rumi, the center of the group Rurii, who brings everyone together, and Megu, the spacey school adviser. However, through mysterious circumstances, the girls find themselves the final survivors in a zombie attack, and continue to live at the school.
Gangsta
In the city of Ergastulum, a shady ville filled with made men and petty thieves, whores on the make and cops on the take, there are some deeds too dirty for even its jaded inhabitants to touch. Enter the "Handymen," Nic and Worick, who take care of the jobs no one else will handle. Until the day when a cop they know on the force requests their help in taking down a new gang muscling in on the territory of a top Mafia family. It seems like business (and mayhem) as usual, but the Handymen are about to find that this job is a lot more than they bargained for.
Gate: Jieitai Kanochi nite, Kaku Tatakaeri
The military fantasy series begins when a gate appears in Tokyo's Ginza district sometime in the 21st century. From the gate pours out monsters, knights from middle-age Europe, and other fantasy-like beings, and they kill many of the citizens of Tokyo. This event is known as the Ginza Incident.
God Eater
In the early 2050s, unknown life forms called "Oracle cells" begin their uncontrolled consumption of all life on Earth.
Their ravenous appetite and remarkable adaptability earn them first dread, then awe, and finally the name "aragami".
In the face of an enemy completely immune to conventional weapons, urban civilization collapses, and each day humanity is driven further and further toward extinction.
One single ray of hope remains for humanity.
Following the development of "God Arcs"—living weapons which incorporate Oracle cells—their wielders are organized into an elite force.
In a world ravaged by mad gods, these "God Eaters" fight a desperate war...
Himouto! Umaru-chan
An anime adaptation of Himouto! Umaru-chan manga. The sibling gag comedy manga centers around Umaru, Taihei's little sister who boasts beautiful looks as well as prowess in both school and sports. However, "Himouto" has a certain secret.
Jitsu wa Watashi wa
The romantic comedy centers around Asahi Kuromine, who has a crush on a cute girl named Yōko Shiragami. Shiragami just happens to be a vampire. Asahi cannot keep a secret, but he is determined to keep Shiragami's secret anyways.
Kangoku Gakuen Prison School
Hachimitsu Private Academy was a revered and elite all-girls' boarding school on the outskirts of Tokyo...once upon a time. But with the new school year comes a revision to school policy: Boys are to be admitted into the student body for the first time ever. But on his first day at Hachimitsu, Kiyoshi Fujino discovers that he's one of only five boys enrolled at the school. Their numbers overwhelmed by the thousand girls in the student body, is it heaven or hell that awaits these five (un)fortunates?
Monster Musume no Iru Nichijou
Monsters: they're real, and they want to date us!
Three years ago, the world learned that harpies, centaurs, catgirls, and all manners of fabulous creatures are not merely fiction; they are flesh and blood - not to mention scale, feather, horn, and fang. Thanks to the "Cultural Exchange Between Species Act," these once-mythical creatures have assimilated into society, or at least, they're trying.
Non Non Biyori Repeat
Second season of Non Non Biyori.
Overlord
The story takes place in the year 2138 when virtual reality gaming is booming. Yggdrasil, a popular online game is quietly shut down one day. However, the protagonist Momonga decides to not log out. Momonga is then transformed into the image of a skeleton as "the most powerful wizard." The world continues to change, with non-player characters (NPCs) beginning to feel emotion. Having no parents, friends, or place in society, this ordinary young man Momonga then strives to take over the new world the game has become.
Rokka no Yuusha
When the Majin awoke from the depths of darkness, the deity of fate chose six heroes and bequeathed them with the power to save the world. Adoretto, a boy who proclaims himself the strongest on Earth, was selected among the Rokka no Yuusha (Heroes of the Six Flowers), and he goes to the rendezvous point — but seven have gathered there. The heroes suspect that someone among the seven is the enemy, and the initial suspicion falls on Adoretto.
Shimoneta to Iu Gainen ga Sonzai Shinai Taikutsu na Sekai
The novel's story is set 16 years after the "Law for Public Order and Morals in Healthy Child-Raising" banned coarse language in the country. Tanukichi Okuma enrolls in the country's leading elite public morals school and is soon invited into the Anti-Societal Organization (SOX) by its founder, Ayame Kajou. As a member blackmailed into joining by Ayame, Tanukichi ends up taking part in obscene acts of terrorism against the talented student council president Anna (for whom Tanukichi has a crush).
If your anime does not appear here,
jk, just message me and if it's this season I'll add it in
Also, if you notice any missing artwork or incorrect descriptions here, shoot me a PM and I'll fix it up.
Special thanks to Conegamer, NobleTeam360, pokoko, Jizz_Beard, Squeezol, Vivster, SnakeDrake, LemonSlice and Ka-Pi for making this thread possible.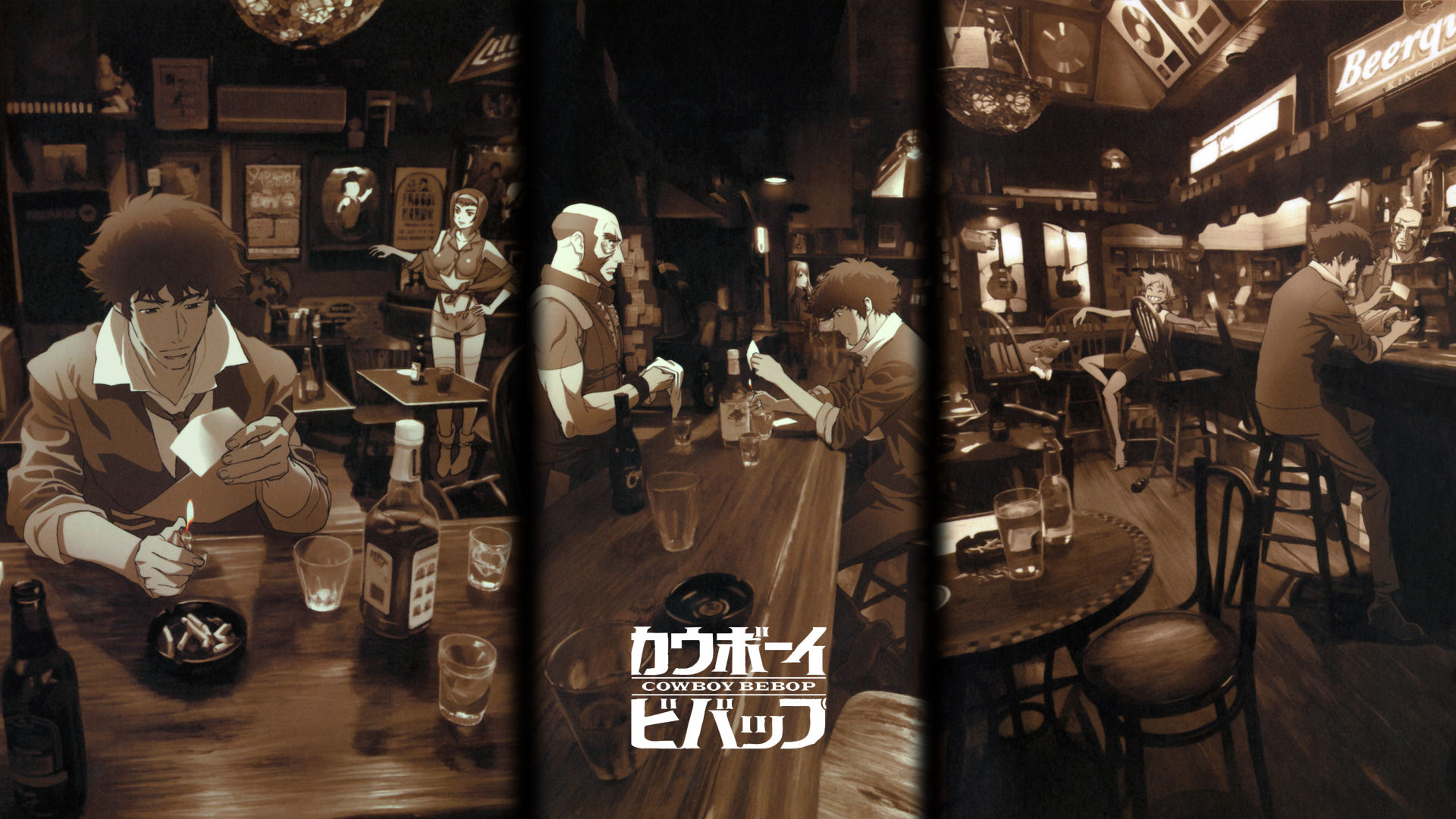 You're Gonna Carry That Weight.
Xbox One - PS4 - Wii U - PC