Welcome to the anime thread! Here is the place for all things anime!
Now remember, no NSFW content here. Images, videos, or links to NSFW content will be met with extreme prejudice, so says Smeag the Prudish (so says Conegamer).
NSFW content includes suggestive poses and suggestive clothing. Keep the thread clean. If you even have to wonder if it is NSFW, just be on the safe side and don't post it. There is a separate thread in the NSFW section for all such content.
Also, please refrain from asking for links to manga/anime hosting websites. Linking to such websites is against site rules due to copyright concerns.
Spring Anime 2015
Fate/Stay Night: Unlimited Blade Works Season 2
The 2nd season of ufotable's adaptation of the Unlimited Blade Works route of Fate/stay night.
(anichart)
Genre: Action, Supernatural, Fantasy
Dungeon ni Deai o Motomeru no wa Machigatteiru Darou ka?
The story takes place in the town of labyrinths, Orario, also called "Dungeon." Bell Cranel is a newbie adventurer that admires "Having a fateful meeting with a person of the opposite gender." One day during an adventure, he is attacked by a Minotaur. Close to destruction, he is saved by a top-class female adventurer, Eyes Warenstein. He falls in love with her at first sight, and begins actions to become an adventurer that is on her level.
(anichart)
Genre: Fantasy, Action, Adventure, Romance
Yahari Ore no Seishun Love Comedy wa Machigatteiru. Zoku
Second season of Yahari Ore no Seishun Love Comedy wa Machigatteiru.
(anichart)
Genre: Slice of Life, Romance
Hibike! Euphonium
The anime begins when Kumiko Oumae, a girl who was in the brass band club in junior high school, visits her high school's brass band club as a first year. Kumiko's classmates Hazuki and Sapphire decide to join the club, but Kumiko sees her old classmate Reina there and hesitates. She remembers an incident she had with Reina at a brass band club contest in junior high school...
(anichart)
Genre: Music, Slice of Life
Nagato Yuki-chan no Shoushitsu
This spin-off of the Haruhi Suzumiya series takes place in the world of the "Disappearance" arc of the original novels, focusing on the high school life (and romance!) of a tentative and bashful Yuki Nagato quite unlike the one you've come to know and love through the usual exploits of the SOS Brigade... but no less charming!
As the shy head of the Literature Club, Nagato has had a hard time recruiting members. Her close friend Ryoko Asakura supports her in this. Drafting Kyon, she eventually meets up with Haruhi Suzumiya, Tsuruya, Mikuru Asahina and Itsuki Koizumi, and has to put up with their hijinks while trying to romance Kyon. Asakura seems ambivalent about the latter prospect.
(anichart)
Genre: Romance, Slice of Life
Arslan Senki
In the prosperous kingdom of Pars lies the Royal Capital of Ecbatana, a city of splendor and wonder, ruled by the undefeated and fearsome King Andragoras. Arslan is the young and curious prince of Pars who, despite his best efforts, doesn't seem to have what it takes to be a proper king like his father.
At the age of 14, Arslan goes to his first battle and loses everything as the blood-soaked mist of war gives way to scorching flames, bringing him to face the demise of his once glorious kingdom. However, it is Arslan's destiny to be a ruler, and despite the trials that face him, he must now embark on a journey to reclaim his fallen kingdom.
(anichart)
Genre: Action, Adventure, Fantasy
Denpa Kyoushi
Centers around Junichirou, a young man obssesed with manga, anime and games. He was a young genius who published papers in the journals Nature and Science when he was only 17. However, after graduating college, he became a NEET (Not in Education, Employment, or Training) absorbed in his anime blog. Unable to watch Kagami throw away his life, his sister Suzune gets him to work at the Ichou Academy she attends. The head of the school's board, Koyomi Hiiragi, assigns Kagami to his new life as a teacher.
(anichart)
Genre: Comedy, Harem, Romance
Digimon Adventure tri
The Digimon Adventure 15th Anniversary Event announced that the characters of the first Digimon Adventure anime are returning next spring. The video shown at the end of the event described the main character Taichi as being 17 years old in high school with his Digimon partner Agumon. The sequel series will tell a "new story" "for all the 'DigiDestined' in the world." "Now, [once] again, the adventure evolves."
(anichart)
Genre: Adventure, Fantasy
Etotama
The story revolves around Eto-shin. "Eto-shin" are the 12 divine messengers chosen from "Eto-musume," or zodiac girls representing all kinds of animals. From ancient times, these 12 divine messengers have protected the land of the rising sun. They are powerful beings who have survived through "ETM 12," a divine tournament held every sixty years, and admired by all Eto-musumes.
Fast forward to now, the present day, and the year ETM 12 will be held. From all over Japan, Eto-shin candidates, or in other words, Eto-musumes gather in great numbers.
Within that group exists a single cat Eto-musume.
Her name is Nya-tan. She is thought of as the one closest to becoming an Eto-shin, but is a misfortunate girl who always ends up undermined by evil rodents.
The only way to become the 12 zodiac signs is to beat all the Eto-shins. However, the power of the Eto-shins is so great, and no Eto-musume has ever won in the tournament for the past two thousand years.
When Nya-tan meets an ordinary high school boy, Takeru Amato, the story begins!
(anichart)
Genre: Comedy, Fantasy
Gintama°
New season of Gintama.
Genre: Comedy, Sci-Fi, Parody
Grisaia no Rakuen
The Grisaia no Rakuen visual novel continues the Grisaia no Meikyuu visual novel's main route and concludes the trilogy. It also includes a prologue following the five heroines as they arrive at Mihama Academy.
(anichart)
Genre: Harem, Drama, Romance
Gunslinger Stratos: The Animation
A.D. 2115—the island nation once called Japan is now known as the "17th Far East Imperial City Management District."
The citizens were promised a life of peace in exchange for some of the comfort they were used to having. People believed their lives would never change and tomorrow will be the same as today. No one suspected the impending doom which their society was about to face.
"Degradation"—a rare disease which led to the total disintegration of the human body to a mere pile of sand was slowly but surely spreading throughout the world.
Tohru Kazasumi, an ordinary student becomes embroiled in a multi universal battle between his world and the parallel world of "Frontier S (Stratos)." This meant that Tohru must fight himself from an alternate world.
Their futures collide as their paths cross. Will both worlds ever find peace?
(anichart)
Genre: Action, Sci-Fi
High School DxD BorN
The third season of High School DxD.
(anichart)
Genre: Fantasy, Comedy, Harem, Action
Houkago no Pleiades
Subaru is a young girl who discovers that her best friend Aoi is part of magical group trying to gather engine fragments so that a little being from Pleiades can return to his home. Subaru considers joining them as she was chosen by the Pleiadian, president of this afterschool club.
(anichart)
Genre: Fantasy
Kekkai Sensen
A breach between Earth and the netherworlds has opened up over the city of New York, trapping New Yorkers and creatures from other dimensions in an impenetrable bubble. They've lived together for years, in a world of crazy crime sci-fi sensibilities. Now someone is threatening to sever the bubble, and a group of stylish superhumans is working to keep it from happening.
(anichart)
Genre: Action, Adventure, Fantasy, Sci-Fi
Kyoukai no Rinne
As a child Sakura Mamiya mysteriously disappeared in the woods behind her grandma's home. She returned whole and healthy, but since then she has had the power to see ghosts. Now a teenager, she just wishes the ghosts would leave her alone! At school, the desk next to Sakura's has been empty since the start of the school year. Then one day her always-absent classmate Rinne Rokudo shows up, and he's far more than what he seems!
(anichart)
Genre: Comedy, Romance, Supernatural
Mahou Shoujo Lyrical Nanoha ViVid
The anime takes place four years after the JS incident in Magical Girl Lyrical Nanoha StrikerS, and stars Vivio Takamichi, a fourth-year elementary student at St. Hilde Academy of Magic. Vivio has learned to conjure her adult form and has received her own Device — named Sacred Heart — from Nanoha, and has promised Nanoha to never use either for mischief. Then a mysterious magical fighter appears and targets Vivio.
(anichart)
Mikagura Gakuen Kumikyoku
The story of the original light novels and manga revolves around high school girl Eruna Ichinomiya, who enters the Mikagura Academy dreaming of a boarding school life filled with beauty. However, Eruna finds out that in the culture clubs, there is a rule that battles that are fought with special powers decide a club representative's treatment. Through various circumstances, Eruna becomes a representative of a club, and is thrown into the fray.
(anichart)
Genre: Action, Supernatural
Nisekoi Season 2
Season 2 of Nisekoi
Genre: Harem, Romance, Comedy
Ore Monogatari!!
Takeo Gouda is a giant guy with a giant heart. Too bad the girls don't want him! (They want his good-looking best friend, Sunakawa.) Used to being on the sidelines, Takeo simply stands tall and accepts his fate. But one day when he saves a girl named Yamato from a harasser on the train, his (love!) life suddenly takes an incredible turn!
(anichart)
Genre: Comedy, Romance
Owari no Seraph
The story takes place in a world where an unknown virus has killed the entire human population except for children. Those children were then enslaved by vampires. The manga centers on Yuichiro Hyakuya, a human who dreams of becoming strong enough to kill all vampires.
(anichart)
Genre: Fantasy, Drama, Supernatural
Plastic Memories
This story takes place in a future not too far away when androids that look exactly like humans begin to spread across the world. The android production company SA Corp. produced Giftia, a new kind of android that has the most amount of emotion and human-like qualities out of any other model ever seen. However, due to problems in technology, the androids have a service life, and once they pass that, they... Well, it gets pretty bad. For this reason, SA Corp. creates a terminal service in order to retrieve Giftia that have gone past their service life. A new employee at the terminal service named Tsukasa Mizugaki forms a team with the Giftia Isla to retrieve the other androids, but...
(anichart)
Genre: Comedy, Drama, Romance, Tragedy?
Punch Line
High schooler Yuuta Iridatsu has experienced "astral projection" i.e. his spirit has been separated from his body. He woke up in a mansion named Koraikan and met a cat spirit named Chiranosuke, who told him "You must find the Sacred Tome of Koraikan in order to return to your physical body." While searching through corridors of Koraikan, Yuuta bumped into some of its female residents, and wound up creating big trouble for planet Earth.
(anichart)
Genre: Comedy, Supernatural
Shokugeki no Souma
The anime adaptation of the Shokugeki no Souma manga that centers on Souma, who works with his dad at his family's restaurant. His dad is a culinary master, and he often hosts cooking battles with his father. His father then enrolls him in an elite culinary school that is very difficult to enter, and the graduation rate is only about 10 percent.
(anichart)
Genre: Comedy, Food
Sidonia no Kishi: Daikyuu Wakusei Seneki
Season 2 of Knights of Sidonia
Genre: Action, Sci-Fi, Mecha
Yamadakun to Nananin no Majo
Ryu Yamada is a second year student at Suzaku High. Ryu is always late for school, naps in class and gets abysmal grades. His life is a dead bore. The beautiful Urara Shiraishi, on the other hand, is Suzaku High's brightest student. One day, without explanation, their bodies are swapped! Ryu ends up in Urara's body, and Urara in Ryu's.
(anichart)
Genre: Comedy, Romance, Harem, Mystery
If your anime does not appear here,
jk, just message me and if it's this season I'll add it in
Also, if you notice any missing artwork or incorrect descriptions here, shoot me a PM and I'll fix it up.
Special thanks to Conegamer, NobleTeam360, pokoko, Jizz_Beard, Squeezol, Vivster, SnakeDrake, LemonSlice and Ka-Pi for making this thread possible. Jizz_Beard especially, he made all the excellent GIFs in this thread!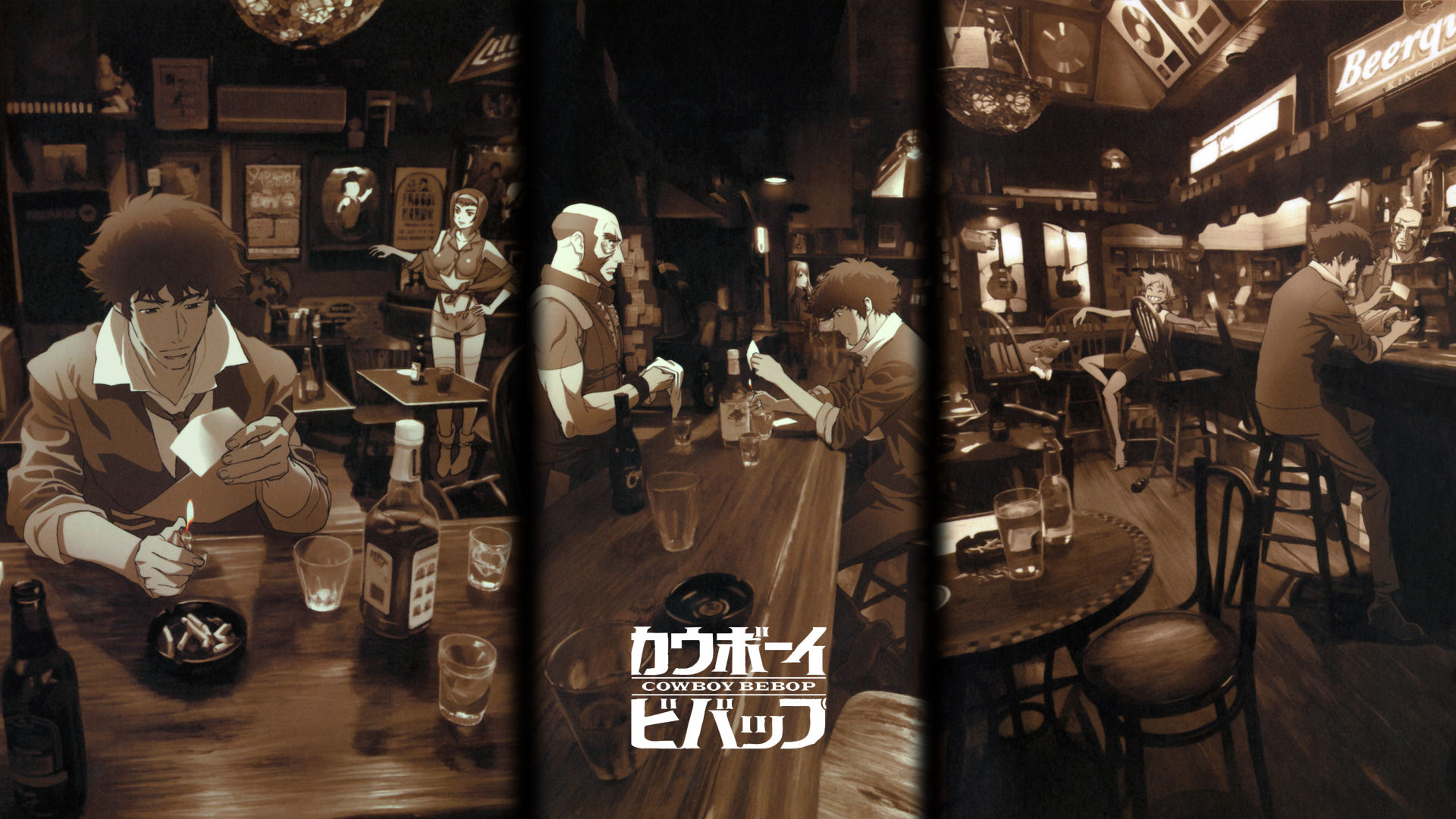 You're Gonna Carry That Weight.
Xbox One - PS4 - Wii U - PC