Firstly remember to respect others opinions!
No Nsfw content here! keep it clean. For Nsfw content visit the Nsfw thread.
Do not ask for or post links to anime hosting websites, linking to such websites is against the forumn rules!
For manga related content please visit our sister thread found here.
If you wish to view the full Summer 2016 lineup, head here.
Credit to Myanimelist for the seasonal information.

SUMMER UPDATE IN PROGRESS
D.Gray-Man Hallow
Studio: TMS Entertainment
Director: Yoshiharu Ashino [Mahou Shoujo-tai Arusu, First Squad: The Moment of Truth, Cross Ange: Tenshi to Ryuu no Rondo]
Synopsis: Toward the end of the 19th century, Allen Walker officially joins the organization of Exorcists that destroy the beings known as Akuma; mechanic weapons made by the Millennium Earl with the suffering souls of the dead. Allen has both a cursed eye and an anti-Akuma weapon as an arm, bearing the power of "Innocence," a gift given to him as an apostle of God. Allen, along with his fellow Exorcists must put a stop to the Millennium Earl's ultimate plot that could lead to the destruction of the world and all who live on it.
Genres: Action, Comedy, Shounen
91 Days
Studio: Shuka
Director: Hiro Kaburaki [Tonari no Kaibutsu-Kun, Kimi ni Todoke]
Synopsis: The time is 1920, five years after National Prohibition Law took place at a city called Lorel in the United States. Main character Avilo arrives to join the Vampiro family mafia undercover in order to seek revenge of killers who killed his parents and brother in this mafia. A Killing starts kills. Revenge starts new revenge. A story of vengeance and sorrow starts now.
Genres: Drama
New Game!
Studio: Doga Kobo
Director: Yoshiyuki Fujiwara [Plastic Memories, GJ-bu]
Synopsis: The main character Suzukaze Aoba graduates from high school and joins a game company. The person who made the game that Aoba loved as a grade-schooler just happens to be Aoba's senior at the company. The story follows girls who work and aspire at the Eaglejump company.
Genres: Comedy, Slice of Life
Psycho Mob 100
Studio: Bones
Director: Yuzuru Tachikawa [Death Parade]
Synopsis: Kageyama Shigeo (a.k.a. "Mob") is a 8th grader with psychic abilities. He could bend spoons and lift objects with his mind from a young age, but he slowly began to withhold from using his abilities in public due to the negative attention he kept receiving. Now, the only thing he wants is to become friends with a girl in his class, Tsubomi. With his psychic "mentor" (who has no psychic powers), he continues his daily life, attempting to realize his purpose in life.
Genres: Action, Comedy, Shounen, Slice of Life, Supernatural
Re: Zero kara Hajimeru Isekai Seikatsu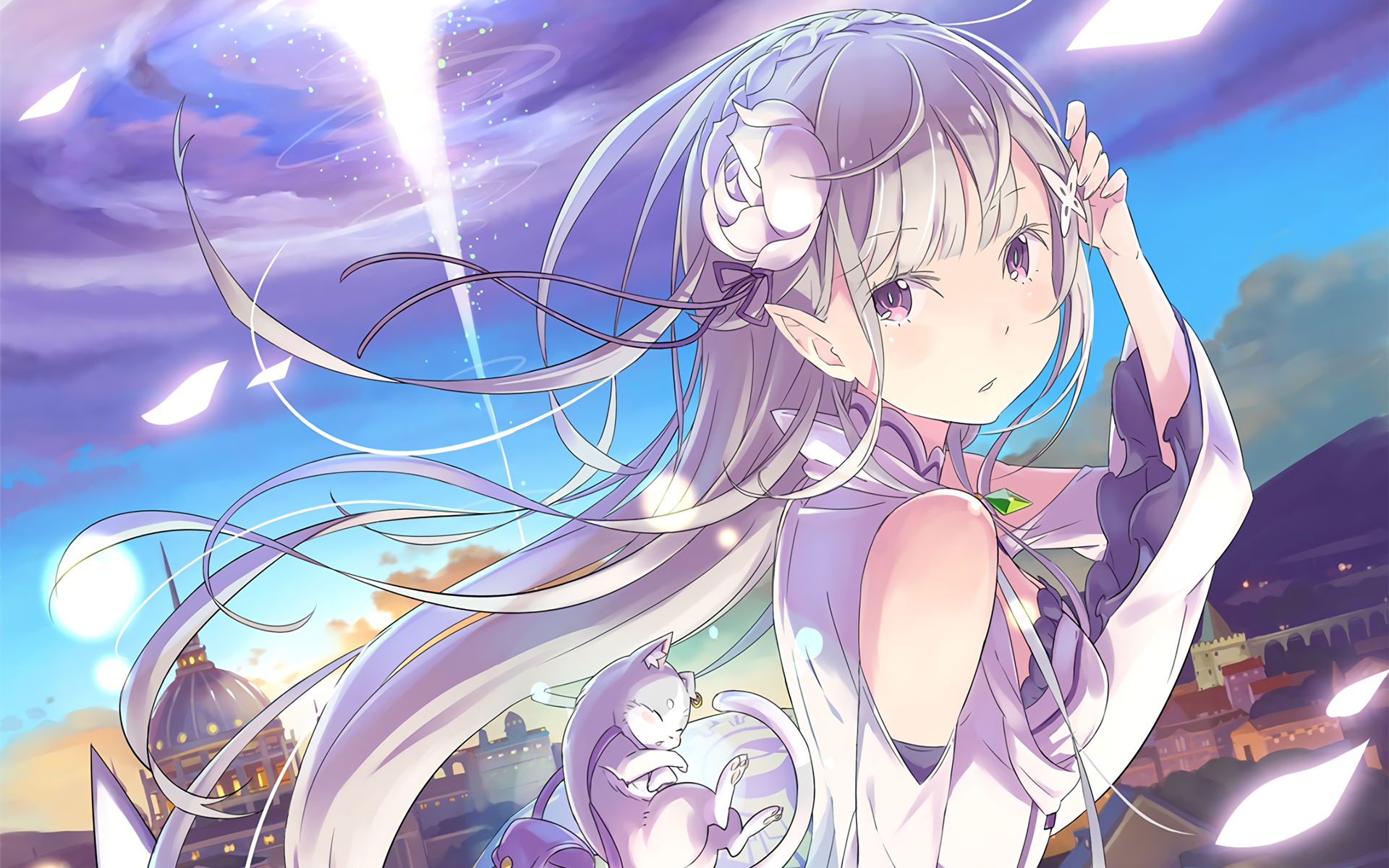 Studio: White Fox
Director: Watanabe, Masaharu [Wakaba*Girl]
Synopsis: Suddenly, high school student Subaru Natsuki has been summoned to another world on the way back from the convenience store. With the biggest crisis of his life being summoned to another world, and with no sign of the one who summoned him, things become even worse when he is attacked. But when he is saved by a mysterious, silver-haired girl with a fairy cat, Subaru cooperates with her to return the favor. When they finally manage to get a clue, Subaru and the girl are attacked and killed by someone. Subaru then awakens in the place he was summoned and notices he gained the ability "Returns by Death" and has become a helpless boy that only has the ability to rewind time by dying. Beyond the despair, can he save the girl from the fate of death?
Genres: Drama, Fantasy
If your favourite anime of the season doesnt appear here
If there's anything wrong in the OP or anything you wish to see added, then let me know via a private message.
Please direct any poll ideas you have to me through PM and ill add them to the weekly poll queue.
Special thanks to Vance and the members that made the thread possible and keep it active.
Credit to Captain_Yuri for the banner and special thanks for taking over the below posts.
NNID: Sqwar_Glas | Anime Thread | Manga Thread | Myanimelist | Season Template