Welcome to the anime thread! Here is the place for all things anime!
Now remember, no NSFW content here. Images, videos, or links to NSFW content will be met with extreme prejudice, so says Smeag the Prudish (so says Conegamer).
NSFW content includes suggestive poses and suggestive clothing. Keep the thread clean. If you even have to wonder if it is NSFW, just be on the safe side and don't post it. There is a separate thread in the NSFW section for all such content.
Also, please refrain from asking for links to manga/anime hosting websites. Linking to such websites is against site rules due to copyright concerns.
Join the VGChartz MAL club here! Looking for relatively skilled MAL'rs to be officers in the club! http://myanimelist.net/clubs.php?cid=63129
Fall Anime 2014
Fate/Stay Night: Unlimited Blade Works
Fuyuki City, a city surrounded by the ocean and the mountains becomes the setting for an age old ritual. To realize the mythical Holy Grail, which is said to grant any wish from its possessor, seven masters are given seven heroic spirits chosen by the Grail. These heroic spirits or servants are: Saber, Lancer, Archer, Rider, Caster, Assassin and Berserker. Each master will enter into a contract with their assigned servants and battle the other masters and servants to the death until only one pair remains…This is the Holy Grail War.
(anichart)
Genre: Fantasy, Action, Supernatural
Log Horizon Season 2
Veteran gamer Shiroe and other players have been trapped in the world of the online game Elder Tales for six months. The once chaotic city of Akiba has regained its everyday hustle and bustle following the formation of the self-governing organization Round Table Meeting. The earthlings, who are originally from the game world, have gained the trust of Shiroe by waging a defensive war against the Goblins in Zantleaf Region. This has led Princess Rayneshia of the Cowen family, the highest-ranking Earthling Aristocrats, to live in Akiba.
It's almost winter, and the Adventurers are thinking about what they're going to do and what their goals are in this other world. Will they remain in Akiba or go to the city of the West? Or will they travel to the land of the North or another faraway country? The opinions of the Adventurers begin to diverge. What adventures await the members of the Shiroe team in this second series of Log Horizon?
(anichart)
Genre: Fantasy, Action, Adventure
Psycho Pass Season 2
Sequel to the Psycho-Pass series, taking place one-and-a-half years later. Having learned the true nature of the Sybil System, Akane Tsunemori chose to obey the system, believing in both humanity and the legal order. She's part of a new police section and spends her everyday life facing down criminals. Unbeknownst to Akane, however, a monster who will shake the system to its core is about to appear before her.
(myanimelist)
Genre: Action, Sci-Fi
Trinity 7
Life as Arata Kasuga knows it is wiped out by a bizarre incident known as "Collapse Phenomenon," which causes worldwide destruction and takes his cousin Hijiri Kasuga to the next world. To resolve the "Collapse Phenomenon" and bring back Hijiri, Arata enrolls in the Royal Biblia Academy. Waiting in the school are seven beautiful female magic users — the Trinity Seven.
(anichart)
Genre: Fantasy, Comedy, Romance, Harem
Amagi Brilliant Park
The "slapstick drama" begins with Seiya Kanie, a high school boy who is invited on a date in an amusement park by a mysterious beautiful transfer student named Isuzu Sento. He is introduced to Ratifa, a "real" princess and the park's manager, and is asked to be the acting manager of this "disappointing amusement park in the Tokyo suburbs."
(anichart)
Genre: Comedy, Romance, Harem
World Trigger
One day, a gate to another world suddenly opens in Mikado City. Aliens invincible to Earth's weapons, called "Neighbors", start coming over. Earth's only line of defense is a mysterious group called the "Border" who are armed with weapons called "Triggers".
Four years later, the city has recovered from initial attacks and citizens of Mikado City have started to get use to the Neighbor's attacks. Yuma Kuga, a transfer student, and his classmate Osamu Mikumo find themselves fighting a Neighbor that suddenly appears. Osamu, who is actually a Border agent, activates his Trigger but is unable to defeat it. This leaves Yuma to activate his own Trigger and defeat the alien. Yuma reveals that he is not part of Border and is actually a Neighbor who has transferred from the other side.
(anichart)
Genre: Action, Sci-Fi
Denki-Gai no Honya-san
The "youthful bookstore comedy" revolves around the folks who work in a manga shop deep in a certain "Electric Town" neighborhood. ("Denki-Gai" or "Electric Town" is a popular name for shopping areas that specialize or used to specialize in electric and electronic items, like Tokyo's Akihabara.) The protagonist Umio works part-time at "BOOKS Umanohone" along with his senior at work (but not in age) Hiotan. As many dedicated manga fans visit the store, there is always something going on.
(anichart)
Genre: Comedy
Hitsugi no Chaika: Avenging Battle
Second Season of Hitsugi no Chaika.
Genre: Fantasy, Adventure, Comedy
Shigatsu wa Kimi no Uso
Piano prodigy Arima Kosei dominated the competition and all child musicians knew his name. But after his mother, who was also his instructor, passed away, he had a mental breakdown while performing at a recital that resulted in him no longer being able to hear the sound of his piano even though his hearing was perfectly fine. Even two years later, Kosei hasn't touched the piano and views the world in monotone, and without any flair or color. He was content at living out his life with his good friends Tsubaki and Watari until, one day, a girl changed everything. Miyazono Kaori is a pretty, free spirited violinist whose playing style reflects her personality. Kaori helps Kosei return to the music world and show that it should be free and mold breaking unlike the structured and rigid style Kosei was used to.
(anichart)
Genre: Drama, Music, Romance
Sanzoku no Musume Ronja
The story is about a girl named Ronja who is the daughter of a chief of a tribe of bandits and lives in a huge castle in the forest with the bandits. The story follows Ronja as she encounters mystical creatures, makes friends with another young child like herself, and experiences life in the forest.
(anichart)
Genre: Adventure
Akatsuki no Yona
Since Yona is the only princess of a grand kingdom, she has been raised with great care by her doting father and protected by her childhood friend/guard Hak and others. However, her fate changes on her 16th birthday, when her beloved cousin Soo-won murders her father to claim the throne. She flees the castle to Hak's hometown and begins her new life.
(anichart)
Genre: Action, Romance, Fantasy, Reverse Harem
Gugure! Kokkuri-san
The original manga revolves around Kohina, a little girl who ends up summoning by a Kokkuri-san, a lower-ranking ghost in Japanese folklore. The Kokkuri-san she calls ends up being a white-haired handsome, young man. Although he had intended to merely haunt her at first, he becomes worried about her terrible eating habit of cup ramen for every meal, so he decides to haunt her in order to protect her.
(anichart)
Genre: Comedy, Supernatural
Danna ga Nani wo Itteiru ka Wakaranai Ken
The anime follows the daily life of an earnest, hardworking office lady named Kaoru and her otaku husband, who is totally immersed in a certain huge net bulletin board system.
(anichart)
Genre: Slice of Life, Comedy
If your anime does not appear here,
jk, just ask and if it's this season I'll add it in
Special thanks to Conegamer, NobleTeam360, pokoko, Jizz_Beard, Squeezol, Vivster, SnakeDrake, LemonSlice and Ka-Pi for making this thread possible. Jizz_Beard especially, he made all the excellent GIFs in this thread!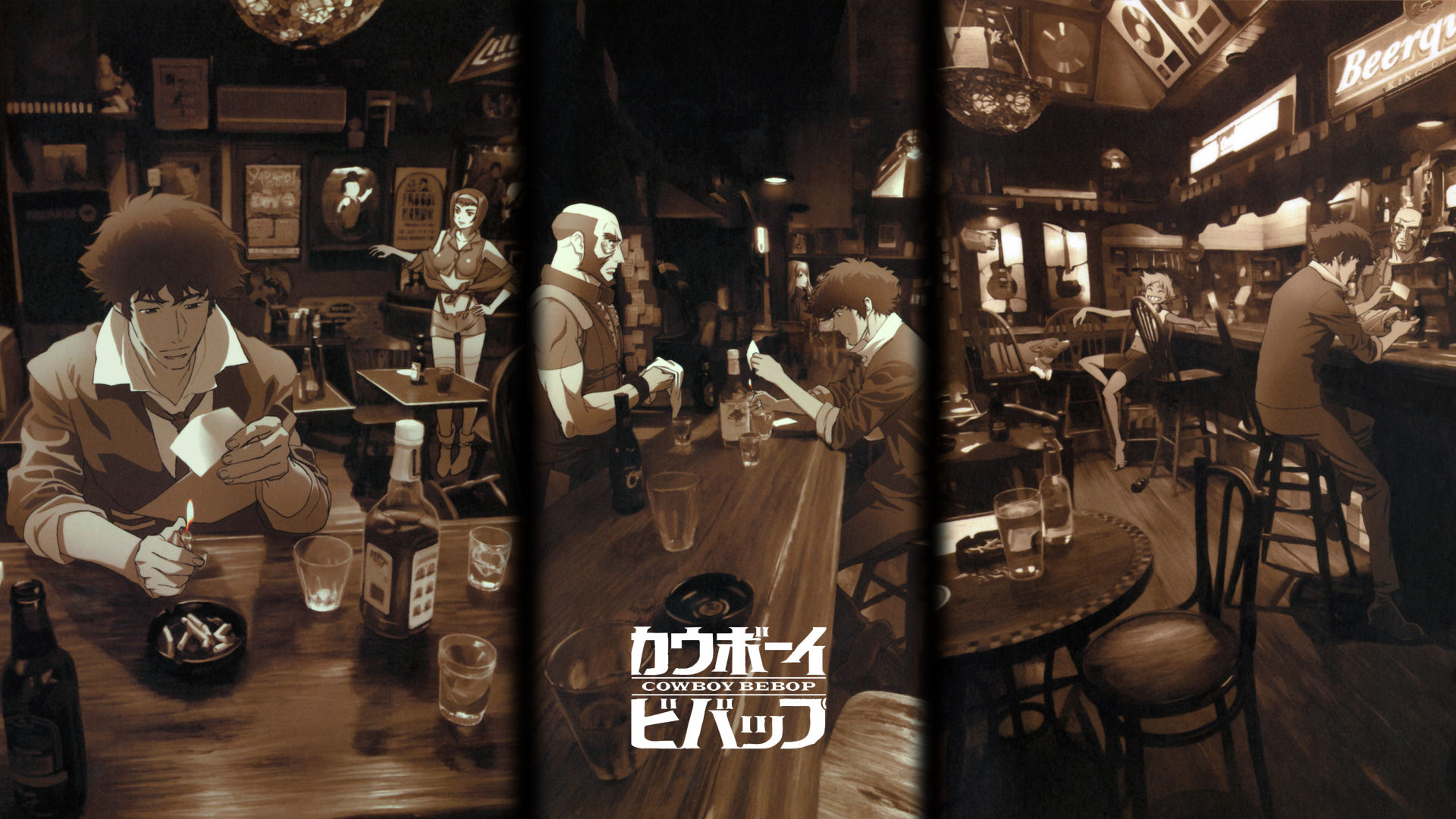 You're Gonna Carry That Weight.