I'm going with the PS3 mainly and here are some of the main reasons.

1) The PS3's library of game panders to my taste in games much better than any other current generation console. It only falls short to the PS2.
2) Free online. Though $50/year really isn't a lot, its still $50 that stays in my bank account or at least goes to another of my hobbies. Also since I don't really like playing fighters online all that much, this so-called inferior netcode doesn't matter so much to me.
3) Region-free games. I absolutely love the fact that all PS3 games are region-free. Whenever I see a Japanese-exclusive game on the 360 (such as Phantom Breaker and a few Cave shmups) and its region-locked, it really disappoints me and makes me wish it would release on PS3 so I could easily bypass region coding without having to import a marked-up Japanese console. Also, it really helps me get a jump on a game I really want to play when I'm too impatient to wait x amount of time for the domestic release. I did that for quite a few games; Cross Edge, Trinity Universe, Hyperdimension Neptuinia, BlazBlue Continuum Shift, and Disgaea 4.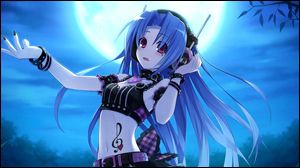 "I want to live fully, very intensely. I would never want to live partially, suffering from illness or injury. If I ever happen to have an accident that eventually costs my life, I hope it happens in one instant." - Ayrton Senna