Take pics and post 'em. What does YOUR gaming setup look like?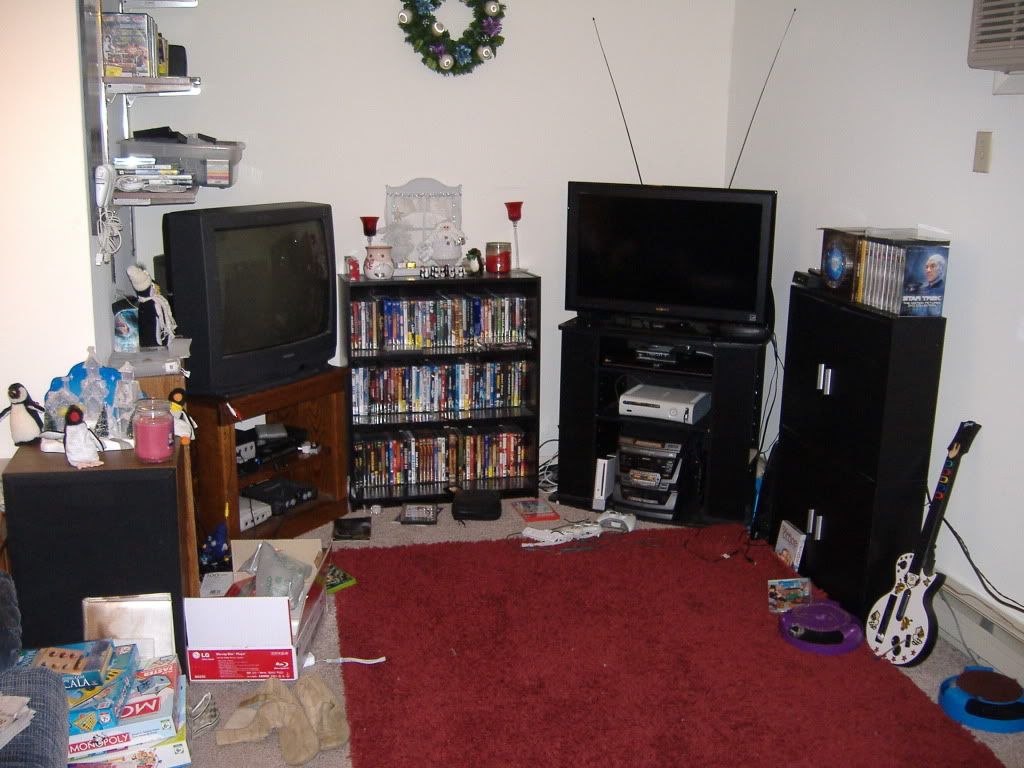 Full setup.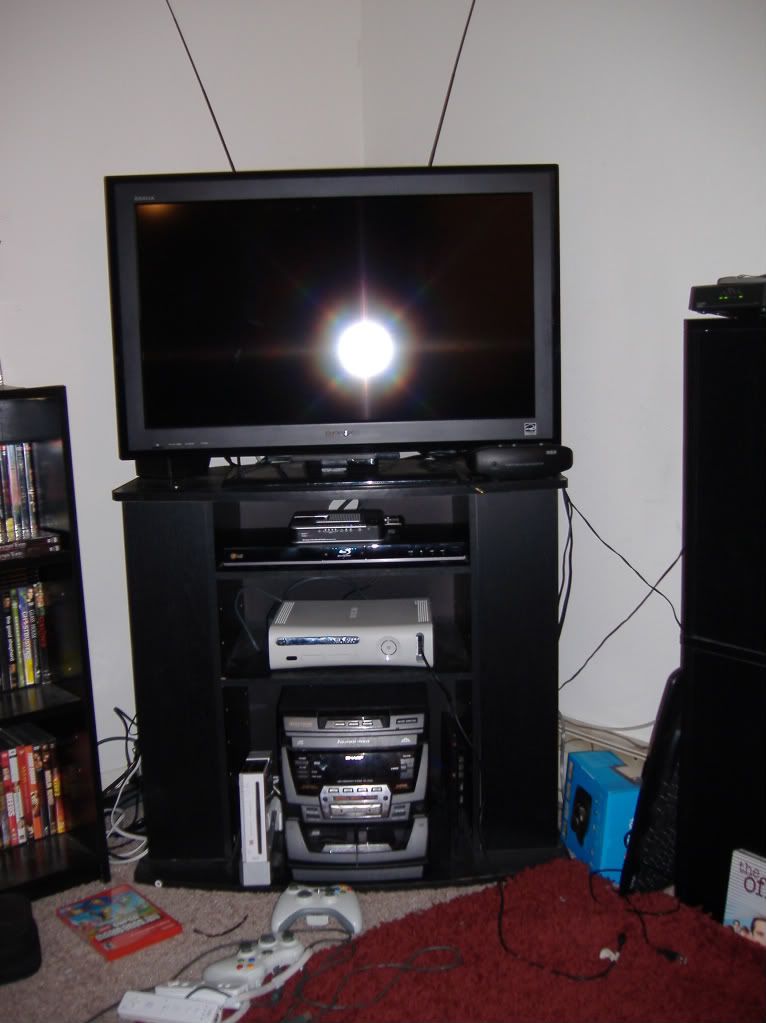 Primary side. 32" Sony BRAVIA HDTV with Wii, 360, PS2 Slim, LG Blu-Ray player, and my ancient surround-sound system (also my Linksys/T-Mobile wireless router).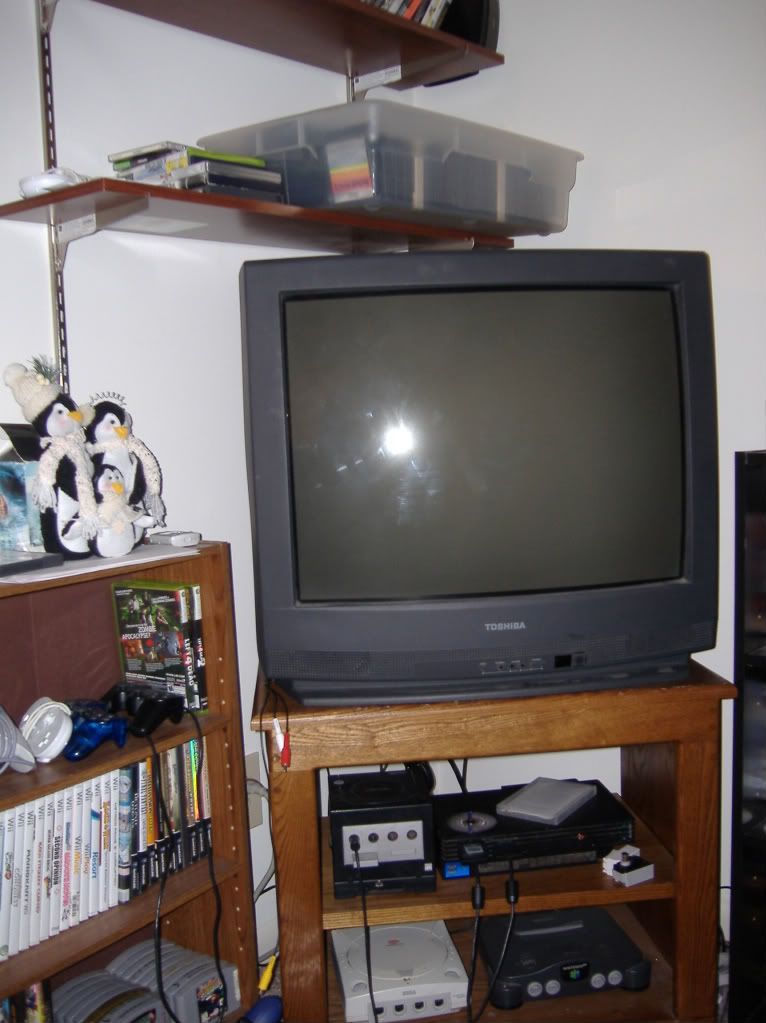 Secondary side. 27" Toshiba SDTV with GCN, Dreamcast, PS2 Phat, and N64. Also showing a small part of my library.
Where do YOU game?
SW-5120-1900-6153