Kasz216 said:
Shadowblind said:
Kasz216 said:
Shadowblind said:
Kasz216 said:
Shadowblind said:
*sigh* I thought the day Kaz called opinion fact would be the last one on VGChartz. Guess that just means I haven't seen enough of your posts then. Turns out my experience, as with many others, is quite different then yours.
So do you think it's an opinion that Keyboard is superior to dual analog?
If not... I don't see how you can argue that the Wiimote being better then Dual analog is an opinion.
If so... I don't think you've seen crossplatform games and what they have to do to compensate for dual analog.
Everything depends on the person. A fact is something that is established, non-debatable no matter what the circumstances are, as long as they are not impossible circumstances. If I could find a single person with greater accuracy with dual analog then Wiimote, it would not be a fact, unless your talking in technical terms, in which case we have yet to see proof of the accuracy of Wiimote>Analog. As it is, I can find many people with that trait, specifically practically every Halo and CoD player at my school.
And yes, I've played WaW on the Wii. Never played it on 360 or PS3, but I found it quite difficult to get near the accuracy I achieve with a 360 controller with the wiimote.
Hence, I alone mitigate the "fact" that the wiimote is more accurate then dual analog. Technically, IR may well be. In fact, IR support may have the potential to be more accurate then even K&M. But what I've seen with it tells me otherwise, and yes, this is personally an opinion. Like what you said.
P.S. Wii games I play mostly with the gun bundled with Link's Crossbow Training. I've beaten RE:4(without the periph), RE:UC, and played most of WaW on the Wii.
Do you know what makes the mouse more accurate then dual analog?
This is the same reason the Wiimote is more accurate in technical terms.
So yes. We do know it for a fact.
'Course we do.
You don't deny Keyboard and Mouse is better then DA right?
Or do you think that is also an opinion. You never gave a clear answer on this.
Opinion. Back when Shadowrun actually had the 20something Vista players on it, they all sucked when I played them on the 360. Of course, it could be just lack of skill; can we prove it?

Afraid not....such is the nature of a theory, even if a relatively established one.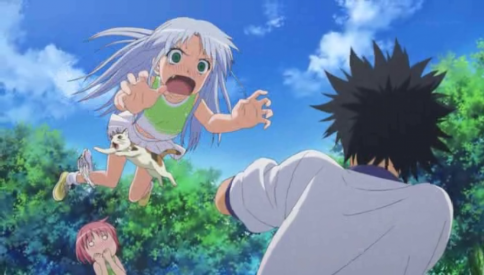 GOTY Contestants this year: Dead Space 2, Dark Souls, Tales of Graces f. Everything else can suck it.