Dolla Dolla said:
VonShigsy said:
Is crow being served for those "sony world domination starts at..whenever" or "the Wii is a fad"claims? If so, many people should have shitting feathers for months now.
Correct me if I'm wrong, Von Shigsy, but aren't all those people banned already?
The humane thing to do is offer someone you throw on their ass a plate of food. Plus, Kwaad is still active and crow-less.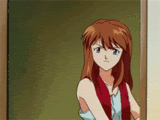 "You won't find Adobe here in Nairobi"