Stefan.De.Machtige said:
tsogud said:
Some solutions are already slowly happening. If you've noticed, there's a trend going on with restaurants, fast-food places, companies, etc. that deal with meat in that they're heavily pushing meat alternatives. I'm seeing a lot specifically for burgers nowadays i.e. the Impossible Whopper, it's at a point where is beginning to pick up steam in the mainstream. It'll take a while but this move to choosing meat alternatives more often and occasionally having real meat is what will help us out a lot with climate change. The future is partial vegetarianism people.
If only they could eat more refined food then now...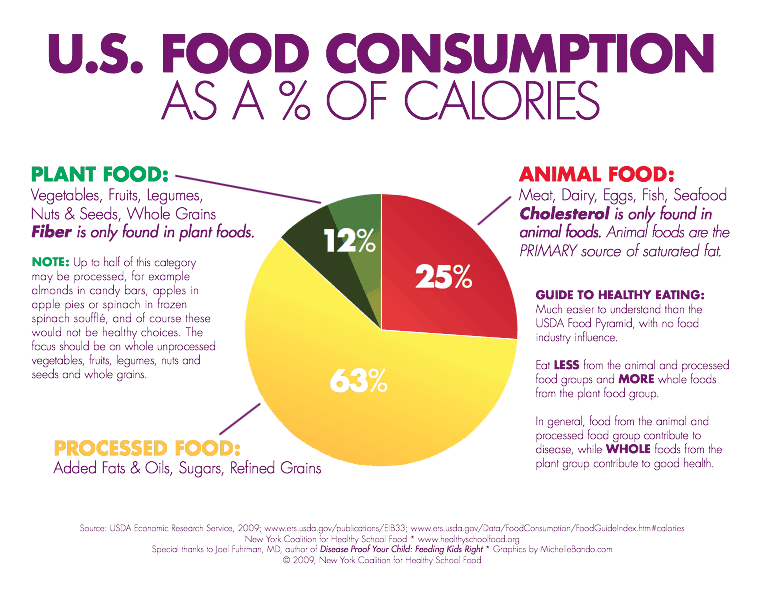 Most americans are near 70% plant-based or refined food already and their health continues to plummet.
Also i remember reading that 80% of vegetarians last only a year or so on the diet. So good luck on that one.
Yes, unhealthy processed and refined foods are the reason our health is plummeting. In your graphic it says to eat less from the processed and animal food groups because it leads to disease and more from whole foods from the plant food group because it contributes to good health. So a healthy vegetarian lifestyle is optimal not only for the environment but also your health. A healthier plant-based meat alternative is not the bad guy here lol
You should note that it says in your graphic that it counts almonds in candy bars in the plant food section, that's hardly a healthy snack. So really it's 6% of whole plant foods in that section.
The goal I'm suggesting is not to totally eliminate real meat from your diet but to not eat it as crazily as we have, sort of a "partial vegetarianism" with more whole foods from plants. I, for one, am a fan of tofu burgers lmao when I was a pescatarian for about 5 years I'd eat them occasionally and have grown a taste for them.