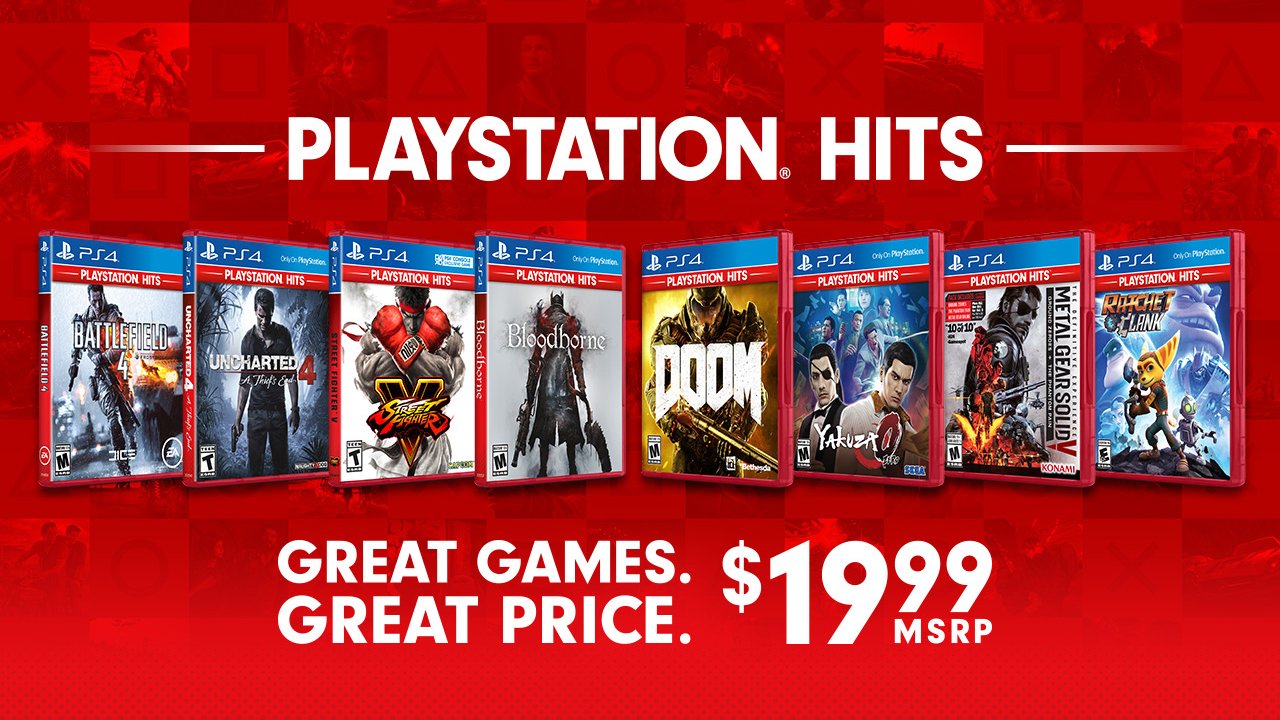 If you missed out on some great PlayStation 4 games that came out a few years ago, we have exciting news! We're introducing PlayStation Hits, a selection of incredible PS4 games that are easy on the wallet. From award winning epics to family friendly favorites, PlayStation Hits offers an awesome lineup of games for $19.99 USD (MSRP) each on PlayStation Store and select retailers across the U.S. In Canada, PlayStation Hits games will range in price, starting at $19.99 CAD (MSRP) each at participating retailers and PS Store.
At retailers, PlayStation Hits games will come in red packaging instead of our usual blue, and at PS Store the games will have red banners that'll make it easy for you to identify which games are part of the Hits lineup.
https://blog.us.playstation.com/2018/06/19/introducing-playstation-hits-great-games-at-a-great-price/

The list of games will grow over time.
Good time for me to pick up Yakuza Kiwami.
Last edited by Hiku - on 19 June 2018