Tabathedfield said:
Swordmasterman said:
There isn't Optimization on PC, what is there is Settings options, you can chose how you want to run the Game Developers don't need to care if it is optimized, if isn't, the player will just low the Quality and play the game anyways, you cannot do this on Consoles, because of that, a PS4K, would split user base, and piss of Developers.
didn't games like batman arkham knight and gta 4 got really bad pc ports that you couldn't run them properly even having a powerful or not that powerful pc?
I Don't Remember GTA 4, but about Batman, is just a Bad Port, they don't make it easy for Video Cards to run it, and Batman Arkhan Knight, is better on PC, than on Consoles, the difference here is that you need a Really Really Really Really Really good PC, to run the game.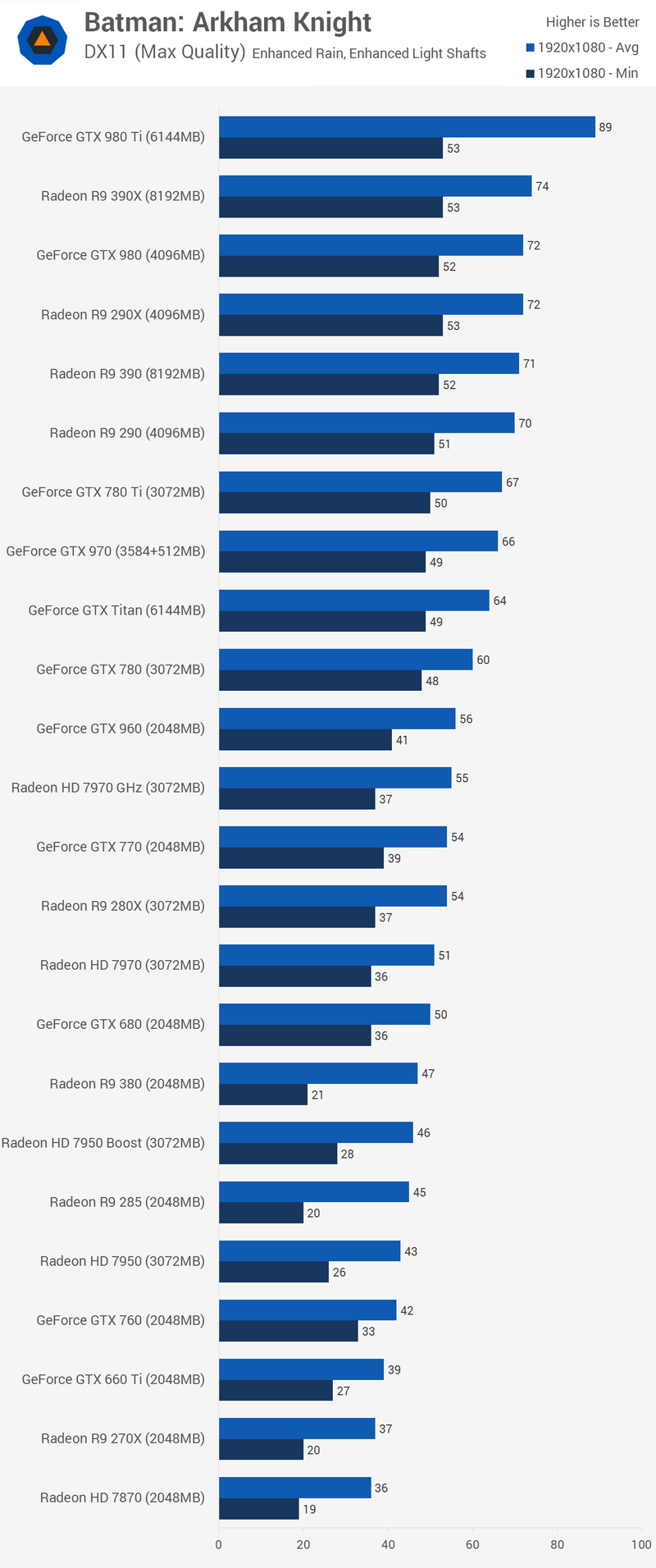 Here are some Bench Marks, and Here is the Kotaku's Article, this is what will happen with most of the Games if we have Upgradable Consoles, or PS4K, the lower versions would run like Shit, and would force Users to switch into the New One, Developers, would have the Excuse that "If the game does not run well, just purchase the new console".