WayForward Would Like To Make A Metroid Game
Posted Fri, 16 Nov 2012 | 21:00 GMT by Andy Green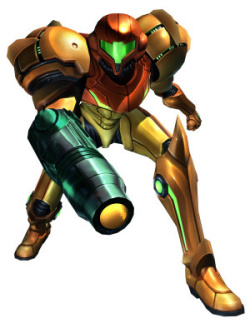 Will you be signing the petition?
WayForward, the developer behind games such as A Boy and his Blob, Mighty Switch Force: Hyper Drive Edition, and the upcoming 3DS title Adventure Time: Hey Ice King! Why'd You Steal Our Garbage?! has expressed its desire to make a Metroid game.
Responding to a tweet by a fan who thought the studio would do a good job with the franchise, the team seemed pretty enthusiastic about the prospect of developing a game for everyone's favourite female bounty hunter.
So would we! Someone needs to start a petition! (Because petitions are always super effective!)
WayForward have a good relationship with Nintendo already, with Director and Game Designer Austin Ivansmith saying many of the studio's games are popular with the Nintendo fanbase and community. Whether or not this relationship is strong enough for them to be entrusted with the Metroid franchise is another matter entirely, but one thing is for certain, the team would love to be given the opportunity.
What do you think? Would you trust WayForward with one of Nintendo's oldest franchises?
http://www.nintendolife.com/news/2012/11/wayforward_would_like_to_make_a_metroid_game
Would you like to see a 2d Metroid from them? Or would you not trust them with Metroid?