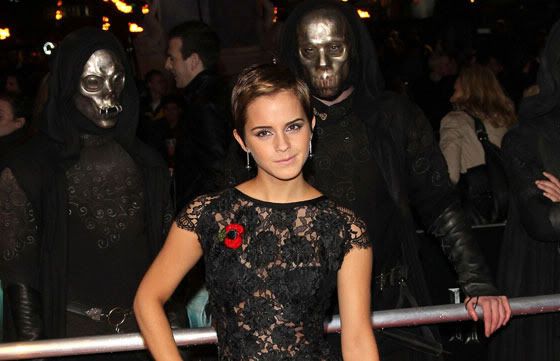 Harry Potter and the Deathly Hallows: Part 1 got a 2 from IGN, a 1 from Joystiq and a 2.5 from 1UP. I was really looking forward to the game, because like many of you I'm a huge Harry Potter fanboy and I've always enjoyed the games. They've always been pretty decent adventure games and they usually captured that magical Hogwarts atmosphere really well. I had high hopes that Deathly Hallows would be worked on much better, mainly because EA were pushing it a little more than the past iterations, it was the second to last game and they were using an easy and solid concept.
Gears of Hogwarts could have been really cool, but they failed. Luckily, one of the reviewers reminded me of Sorcery, I rewatched the E3 demo and I'm really hoping it becomes the Harry Potter game that I always wanted (I'll have to buy a Move...).
http://au.ps3.ign.com/articles/113/1134912p1.html
http://www.1up.com/do/reviewPage?cId=3182415&p=37
http://www.joystiq.com/2010/11/16/harry-potter-and-the-deathly-hallows-part-1-review/
I'll wait until it's $5 in the bargain bin.
I'll also leave this here to ease the pain...
Bet with Conegamer and AussieGecko that the PS3 will have more exclusives in 2011 than the Wii or 360... or something.