http://www.capsulecomputers.asia/2013/01/earthbound-coming-to-wii-u/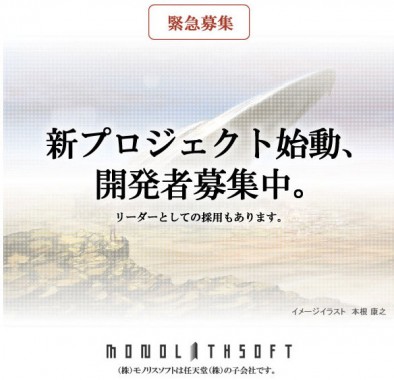 The lights are on bright tonight for Nintendo's Wii U Direct conference where they promise to announce new Wii U titles along with provide details on previously announced titles. As is usually the case with such conferences, hype is already building across the gaming community with speculation reaching boiling point. Following the hype and clues left behind by developers can be somewhat eye-opening.
One developer, Monolith Soft have been burning a quiet revolution by giving away hint after hint at a potential Wii U title and all signs point to Earthbound.
If you have been following Monolith Soft since their announcement of developing a new RPG for the Wii U, you will probably have noticed a number of hints that directly hint at a brand new Earthbound title for the Wii U. The first and most obvious allusion to a possible Earthbound is the artwork for the Monolith Wii U title which you can see to the right.
On top of that Soraya Saga, game designer at Monolith Soft and wife of president of the company took to twitter with hints towards Earthbound Wii U being announced at tonight's conference. Saga posted an interesting tweet which speaks of looking towards a shooting star and constellations. She also retweeted the news that the Nintendo Direct conference would take place tonight.
Perhaps the most interesting news is that of Shigesato Itoi the original producer and director of the Earthbound (Mother) franchise. He tweeted only a few days ago that fans should not forget about the 'Resurrection of MOTHER'. This follows previous tweets where he confirmed that there will be another Earthbound title but he could not detail it any further.
What do you think? Will a new Earthbound game be announced for the Wii U at tonight's Nintendo Direct conference? Let us know in the comments section below.
NNID: crazy_man
3DS FC: 3969 4633 0700