RJ_Sizzle said:
Wright said: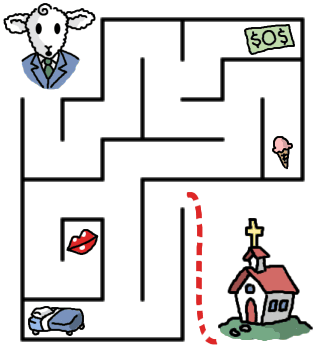 This puzzle's difficulty is an insult to kid's intelligence. I completed more elaborated mazes as a kid on newspapers than this lousy attempt at one.
I would go straight to the money. That's the only true path to enlightenment.
Money, chick, food, and straight to bed. Everything you need for a succesful date.
Bet with PeH:
I win if Arms sells over 700 000 units worldwide by the end of 2017.
Bet with WagnerPaiva:
I win if Emmanuel Macron wins the french presidential election May 7th 2017.