4515 posts since 14/07/12
7791 posts since 30/09/13
Prediction: The PS4 will outsell the Wii U and 3DS combined
I have a mod stalking me and constantly editing words out my posts, it is not me that is forgetting to type these things. If you have information on the culprit please message me at idontmaketyposiswear@aol.com.
536 posts since 29/11/13

Game of the generation...oh please with that nonsense. Not even close.
1410 posts since 06/03/08
Wow what a terrible trailer. That was really boring.



5297 posts since 13/03/13
Just clicked to read haters foam...


"Give me 60fps or give me death."
3505 posts since 30/11/08
The mech part was lame, but I love the Hammond Robotics part. It's that little extra effort in the backstory that will propel this game to be a must play!


1206 posts since 28/10/10
generic and boring.


must-have-list for platforms i don't own yet:
WiiU: Donkey Kong
XBone: Dead Rising 3, Ryse
8745 posts since 08/02/10
Yeah not it's best showing, VGX in general was a snore fest really.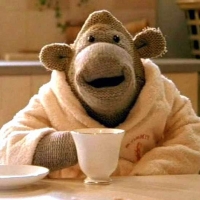 20910 posts since 21/11/07
Did anyone think that there wouldn't be more than 1 titan? I really don't see how that's amazing

But it looked pretty good, none of the trailers impressed me that much


4515 posts since 14/07/12