4515 posts since 14/07/12
8866 posts since 30/09/13
536 posts since 29/11/13

Game of the generation...oh please with that nonsense. Not even close.
1411 posts since 06/03/08
Wow what a terrible trailer. That was really boring.



7316 posts since 13/03/13
Just clicked to read haters foam...


Do you have fun playing a console different than mine?
DON'T!!!
4171 posts since 30/11/08
The mech part was lame, but I love the Hammond Robotics part. It's that little extra effort in the backstory that will propel this game to be a must play!


1214 posts since 28/10/10
generic and boring.


must-have-list for platforms i don't own yet:
WiiU: Donkey Kong
XBone: Dead Rising 3, Ryse
13102 posts since 08/02/10
Yeah not it's best showing, VGX in general was a snore fest really.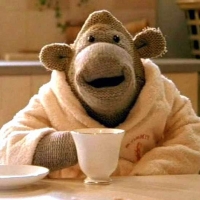 20931 posts since 21/11/07
Did anyone think that there wouldn't be more than 1 titan? I really don't see how that's amazing

But it looked pretty good, none of the trailers impressed me that much


4515 posts since 14/07/12