wkett said:
"Super Smash Bros. Brawl" rated Teen
Titles rated T (Teen) have content that may be suitable for ages 13 and older. Titles in this category may contain violence, suggestive themes, crude humor, minimal blood, simulated gambling, and/or infrequent use of strong language.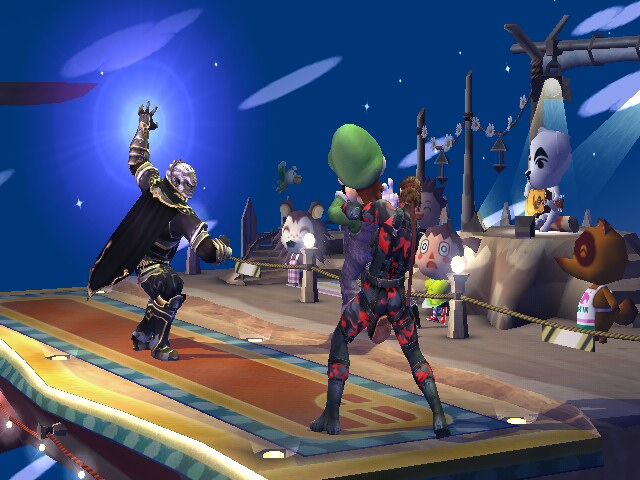 They may also be too scary for Animal Crossers.
Seriously, I've found a topic with high-res custom screenshots!
Here are a couple of really cool ones:
Original topic: http://www.neogaf.com/forum/showthread.php?t=247924
Those are some great snapshots