Can Disney beat Universal's record 2015 domestic gross - $2.445 billion?

It will fall short of tha...
4
13.33%

Finding Dory, Doctor Stra...
20
66.67%

It's going to be very cl...
6
20.00%

Total:
30
62246 posts since 23/03/09
Looks like contagion is going to be right at 23 million


3526 posts since 16/08/07
Weekend Estimates
TW
LW
Title (click to view)
Studio
Weekend Gross
% Change
Theater Count /Change
Average
Total Gross
Budget*
Week #

1

N

Contagion
WB
$23,135,000

-

3,222

-

$7,180

$23,135,000

$60

1

2

1

The Help
BV
$8,691,000

-40.5%

2,935

+92

$2,961

$137,093,000

$25

5

3

N

Warrior
LGF
$5,607,000

-

1,869

-

$3,000

$5,607,000

$25

1

4

2

The Debt
Focus
$4,905,000

-50.5%

1,874

+48

$2,617

$21,993,000

$20

2

5

6

Colombiana
TriS
$4,000,000

-46.4%

2,354

-260

$1,699

$29,779,000

$40

3

6

5

Rise of the Planet of the Apes
Fox
$3,875,000

-51.0%

2,887

-306

$1,342

$167,836,000

$93

6

7

4

Shark Night 3D
Rela.
$3,533,000

-58.0%

2,848

+42

$1,241

$14,797,000

$25

2

8

3

Apollo 18
W/Dim.
$2,913,000

-66.5%

3,330

+2

$875

$15,001,000

$5

2

9

7

Our Idiot Brother
Wein.
$2,761,000

-49.3%

2,396

-159

$1,152

$21,420,000

$5

3

10

9

Spy Kids: All the Time in the World
W/Dim.
$2,506,000

-48.0%

2,544

-463

$985

$34,227,000

$27

4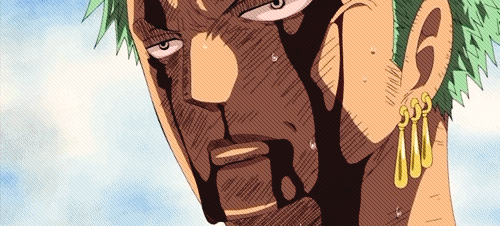 3526 posts since 16/08/07
Contagion made $23.1m. Nice Prediction!!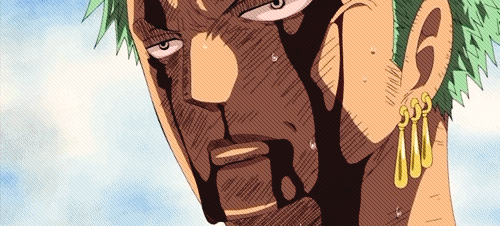 3718 posts since 30/11/10
I LOVE GIGGS said:
Contagion made $23.1m. Nice Prediction!!
Thanks!I was spot on

62246 posts since 23/03/09
Mordred11 said:
I LOVE GIGGS said:
Contagion made $23.1m. Nice Prediction!!
Thanks!I was spot on


Whoa Mordred..whoa! Didnt you change your mind at one point about that movie? :P
62246 posts since 23/03/09
Weinstein has been on a roll, and LGF has been in a rut as of late!


3718 posts since 30/11/10
spurgeonryan said:

Whoa Mordred..whoa! Didnt you change your mind at one point about that movie? :P
What do you mean?


62246 posts since 23/03/09
Oh ok I guess 23.1 million was even closer than my 23 million prediction, we will see the actuals tomorrow! The HElp?


3526 posts since 16/08/07
Weekend Report: 'Contagion' Catches On
Contagion shot to the top of the box office, as one would expect of such a high-profile thriller, while Warriormustered little support and Bucky Larson: Born to Be a Star and Creature ranked among the worst openings ever.
Not quite in the hot zone, Contagion's spread was contained at an estimated $23.1 million on close to 3,900 screens at 3,222 locations. Among September opening grosses, it ranked 15th, and it was a bit behind last September's top thriller The Town ($23.8 million). Its most comparable past movie, Outbreak, started at $13.4 million, or the equivalent of nearly $25 million adjusted for ticket price inflation, but that was in 1995, when first weekends were less pronounced and movies had more room to play out. Contagion could match or slightly exceed Outbreak's $67.7 million final haul, but it won't likely have more than 60 percent of the attendance. Distributor Warner Bros. noted that Contagion's polled audience composition was evenly split between genders and 81 percent age 25 years and older.
In second place, The Help continued its hearty run, despite taking its steepest hit yet. The book adaptation was down a respectable 40 percent from last weekend's holiday-enhanced result, earning an estimated $8.7 million. Its tally grew to $137.1 million in 33 days, surpassing The Smurfsto chart 14th for 2011 so far.
Though it was pumped up as a crowd pleaser, Warriorlacked punch in its debut, even by the sports drama genre's modest standards. It drew an estimated $5.6 million on nearly 2,100 screens at 1,869 locations, which was a lightweight result compared to The Fighter's $12.1 million and Fighting's $11.0 million, among past similar movies. Distributor Lionsgate's research showed that 66 percent of Warrior's audience was male and 51 percent was age 25 years and older. The movie, though, received an "A" in CinemaScore's audience polling, compared toContagion's sickly "B-."
The Debt took a standard hit, but held better than The American on the same weekend last year. The thriller was off 51 percent to an estimated $4.9 million and has collected $22 million in 12 days.
Colombiana rounded out the Top Five with an estimated $4 million ($29.8 million sum in 17 days), followed closely by Rise of the Planet of the Apes with $3.9 million ($167.8 million sum in 38 days). In a minor surprise,Colombiana held a bit better than Apes, dropping 46 percent versus 51 percent.
Labor Day's dueling horror movies, Apollo 18 and Shark Night 3D, were true to their genre and bled profusely, but they switched places. Shark ranked higher this time with an estimated $3.5 million (down 58 percent), whileApollo took in an estimated $2.9 million (down 67 percent). With more weekday pull, though, Apollo's ten-day total was higher than Shark's, $15 million to $14.8 million, respectively.
Meanwhile, Bucky Larson: Born to Be a Star was a bust with an estimated $1.45 million at 1,500 single-screen locations, ranking 15th. That was less than half of Adam Sandler's previous lows as a producer, Grandma's Boyand Strange Wilderness. As low as Bucky went, it couldn't trump the nadir that was Creature.
Creature was one for the record books. At 1,507 single-screen locations, the horror movie scared up an estimated $331,000, which was the fifth lowest-grossing opening on record for a nationwide release and the second-worst in terms of per-location average. To put it another way, it was the worst ever for a movie playing at 1,500 locations or more. Its per-showing attendance was less than six people, though Bucky Larson wasn't much better at a little over eight.
In limited release, Kevin Hart's Laugh at My Pain impressed with an estimated $2 million at 97 locations, slotting 13th for the weekend. It was easily the best-performing comedy concert movie since Martin Lawrence Live: Runteldat in 2002.
Overall, the weekend was the low point of 2011, but that's not uncommon for the time of year. The post-Labor Day weekend is consistently the weakest or near the bottom of each year.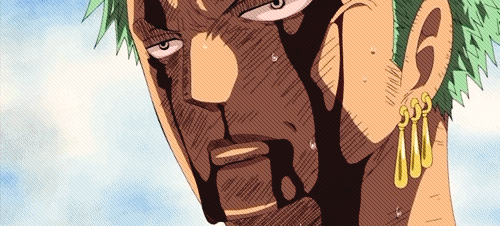 62246 posts since 23/03/09
I did not know there was a movie called Creature out this weekend! Bucky did what I expected though. If they were smarthey would have made it for the same price or less than my idiot brother was. Delgo was another big flop from the past, and it barely sold anything on DVD. In fact looking at the top 100 in dvd sales that year it did not make the cut.