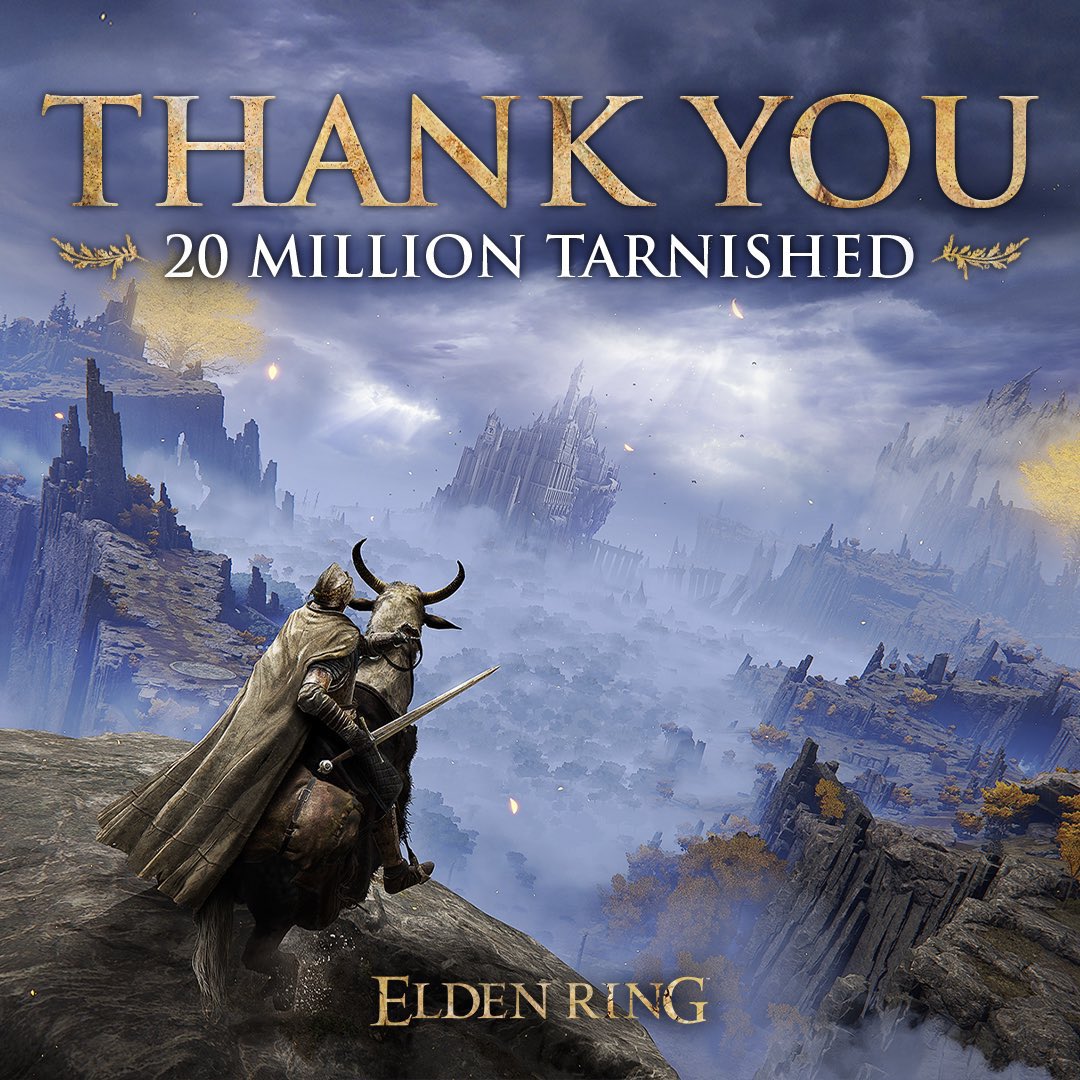 Microsoft Word - FINAL_ELDEN RING_02242023Release (004).docx (bandainamco.co.jp)
Total worldwide shipments and digital sales for Elden Ring have surpassed 20 million units, publisher Bandai Namco and developer FromSoftware announced.
It was last reported to have shipped 16.6 million units as of June 30, 2022, meaning it sold an additional 3.4 million units since.
Well deserved.
It's an amazing game. I know several people who dislike other Fromsoft games such as Bloodborne, but fell in love with Elden Ring.
Just hope they announce some DLC soon.