hinch
on 12 September 2021
Hiku said:
I thought this part of Forespoken looked really cool.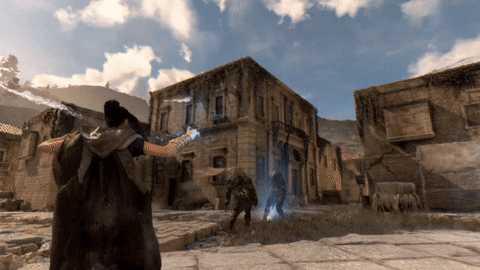 Causing a geyser and then freezing it.
Dialogue was a bit cheezy, but the gameplay and world look interesting enough for me to want to see more.
The dialogue was pretty cringe indeed, maybe the rest of the game isn't as bad xD. The other thing was the stiff facial animations which looked quite off.
Other than that it looks quite fun. Traversing the terrain and some of the combat reminds me a bit of Infamous (in a good way), and the isekai element mixed with real world is pretty interesting. And this coming from the FFXV team, who was shooting for a FF more grounded in reality.. this is looking like the game they've been wanting to make.