AsGryffynn said:
Whoa, I wouldn't have pegged you for a neo interventionist Shika XD
Well, if anything... this goes to show it's perfectly possible for a far lefty like me to be good friends with someone who's standard Republican right wing. Again, no offense intended either.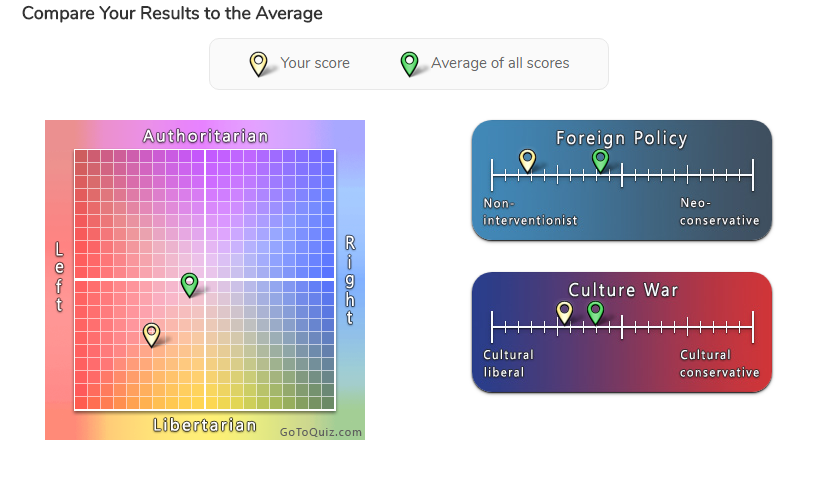 I also feel I need to add: I highlighted that I believe in strong gun ownership, showing decorum to elders (not deferring to them, but if you want to disagree, don't show them your rowdy side. Show them you're better and more of a moral example than they are), am virulently anti-censorship (no, banning DJT from FB and Twitter will just take his shoutbox to Parler and then people won't know where these rioters assemble, and also believe abortion shouldn't be available on request but should be available widely and de-stigmatized (as in, treat it like any other medical condition and refuse to let politics into it) and also believe in patriotism - I just don't believe boots on the ground everywhere and "my country right or wrong" is a healthy form of displaying love for your country compared to foreign aid, assembling a multinational team of astronauts for Mars (led by your country) and trying to show dictators and strongmen you're so much nobler than them you aren't going to give them the cold shoulder, but you don't expect to agree with them.
How did you block the politics thread Shika?
Thanks for this. Yeah, I think despite all differences in the politics and even if we are on contrarian positions sometimes, it is important to talk to each other instead of shouting down differing opinions.
For the Filter: Open the Forum-menu on the top and choose 'My topics'. There you have a 'Show Filters' button on the top left, which opens a bunch of checkboxes. Don't forget to save after changing the settings.