Evilms said: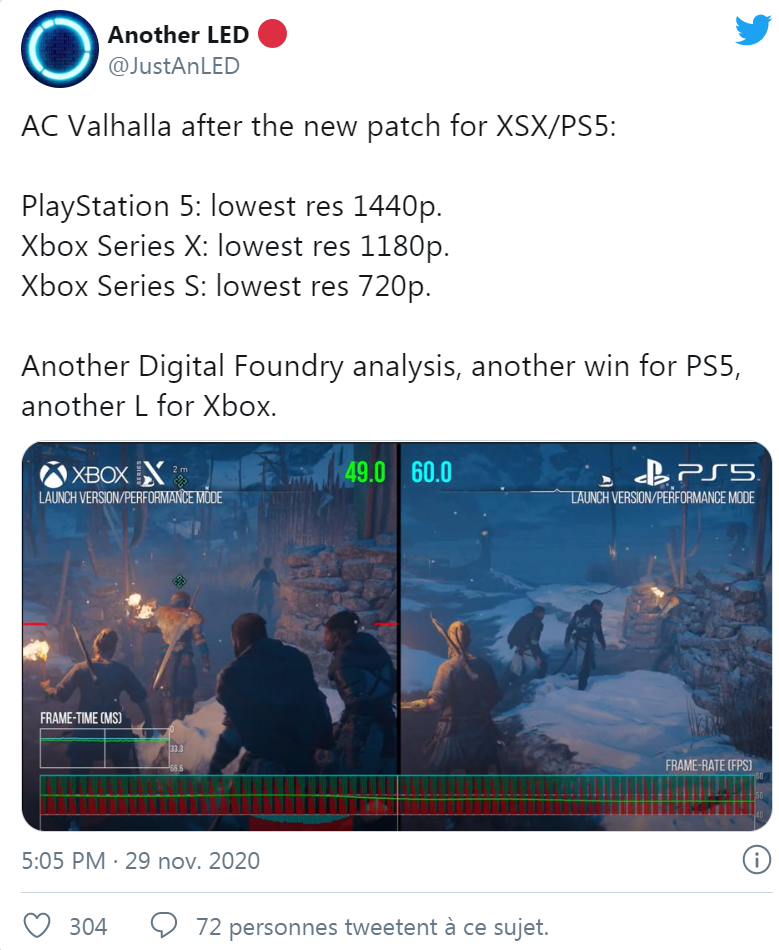 I like how his screenshot is pre patch to create the illusion that the PS5 has the higher framerate, which does little for his claim.
Watch the DF video, the XSX holds a more solid frame rate in heavy combat now by a small margin, but has a lower bottom resolution. If the PS5 had their bottom resolution lowered to match, they would likely be equal.
This is a tie, because the hairs that can be split go one way or the other pending on if you are talking about frame rate (XSX slight advantage) or higher bottom resolution (PS5 slight advantage), and in both cases the difference is far to small to matter. It is also worth noting that the XSX only dipped that low in one isolated instance, so to say the PS5 is higher resolution the majority of the time is a stretch at best.