Snesboy said:
JWeinCom said:
AAAAAAAAAAAAAAAAAAAAAAAAAAAAAAAAAAAAAAAAAAAAAAAAAAAAAAAAAAAAAAAAAAAAAAAAAAAAHHHHHHHHHHHHHHHHHHHHHHHHHHHHHHHHHHHHHHHHHHHHHHHHHHHHHHHHHHHHHHHHHHHHHHHHHHHHHHHHH!!!!!!!!!!!!!!!!!!!!!!!!!!!!!!!!!!!!!!!!!!!!!!!!!!!!!!!!!!!!!!!!!!!!!!!!!!!!!!!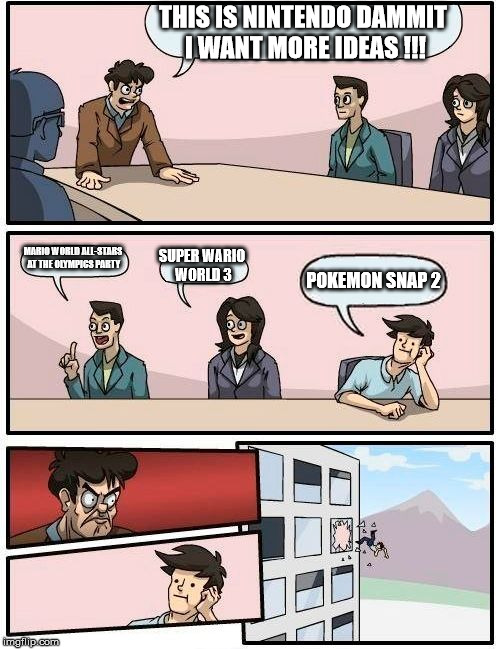 This is a game that I actually think would have worked better on Wii U. It's one of the contexts where it actually makes sense to have two screens, as in real life when you're taking pictures you have what you're actually seeing, and what you see in on the camera. Still, better than nothing.
We have finally come full circle with this comic strip. The original was about nintendo too.
Yeah, we have. XD
I hope in the new Pokemon Snap you can still feed Pokemon, and they bring back some of the most enjoyable shots from the original like surfing Pikachu. ^^