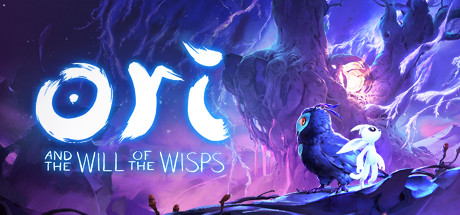 There are times when you feel obliged to find faults no matter how minor, but in the ten-plus hours spent with Moon Studios' latest, there are none. It's a feat few studios can rightfully claim to accomplish in recent times but such a claim is more than merited for a game that nails all departments.
The story is fantastic, the world is breathtaking, and all of that pales in comparison to the wonderfully made gameplay that soars both as a platforming and combat game. Moon Studios has outdone itself with Will of the Wisps, delivering an experience that doesn't have any lulls, makes the player feel clever, and just keeps getting better as it goes.
With the need to go bigger, Ori and the Will of the Wisps loses some of the simplicity and innocence of the original game, but it steps up in turn with bite and refinement.
In Ori and the Will of the Wisps, Moon Studios has taken an excellent foundation and made even more out of it. Its many new elements expand on and add to the first game's fun without bogging it down or becoming overcomplicated. And that's really the best praise you can give a sequel - it stays true to the spirit of the original, doubles down on what made it great, and gives you more stake in the world and options to navigate it. Ori and the Will of the Wisps is an excellent heartfelt follow-up that pushes the series to new heights.
A gorgeous, tear-jerking platformer which improves on absolutely everything in the first game and ranks among the finest Metroidvanias available today.
Ori and the Will of Wisps is a truly delightful and devastating game that blends new ideas into a solid foundation, all topped off with an incredible score and even more breathtaking levels to explore.
Ori and the Will of the Wisps is an exceptional adventure that every Xbox One owner should play.
It's inconsistent and sometimes annoying, but ultimately a charming, challenging, heart-string-pulling fable.
-
Metacritic - 89 | OpenCritic - 89
Last edited by Ryuu96 - on 13 March 2020