mZuzek said:
Ganoncrotch said:
oooo wait in the dlc description it reads "if you dont have a nintendo switch online pass but want to play tetris 99 then you can enjoy it offline by buying the big block dlc" so you can launch the app with this dlc and just not play online but play bots or marathon with the dlc
Oof, alright then, that makes sense. In that case eh, I don't think there's much wrong with this. Definitely not gonna be the guy paying $10 for it, though.
I love the shit outta tetris, in puyo tetris I'm about 1.5x the rank of the number two player in the online leaderboard in my region. (to clarify, I'm num1 with the rating of the number 2 player... plus 50% more than him)
also from my firs 10 games of tetris 99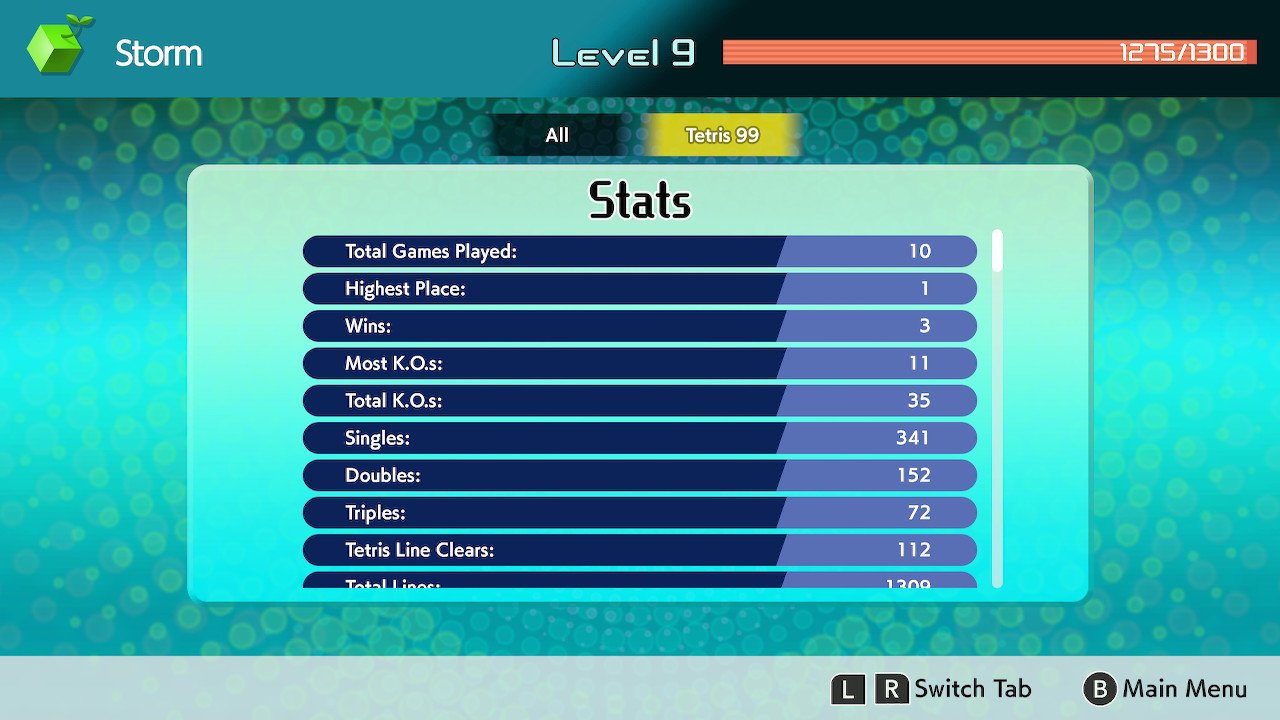 3 wins once I found my footing with the mechanics of it.... I love tetris, but 10e dlc is steep.
Why not check me out on youtube and help me on the way to 2k subs over at www.youtube.com/stormcloudlive