mZuzek said:
Relevant.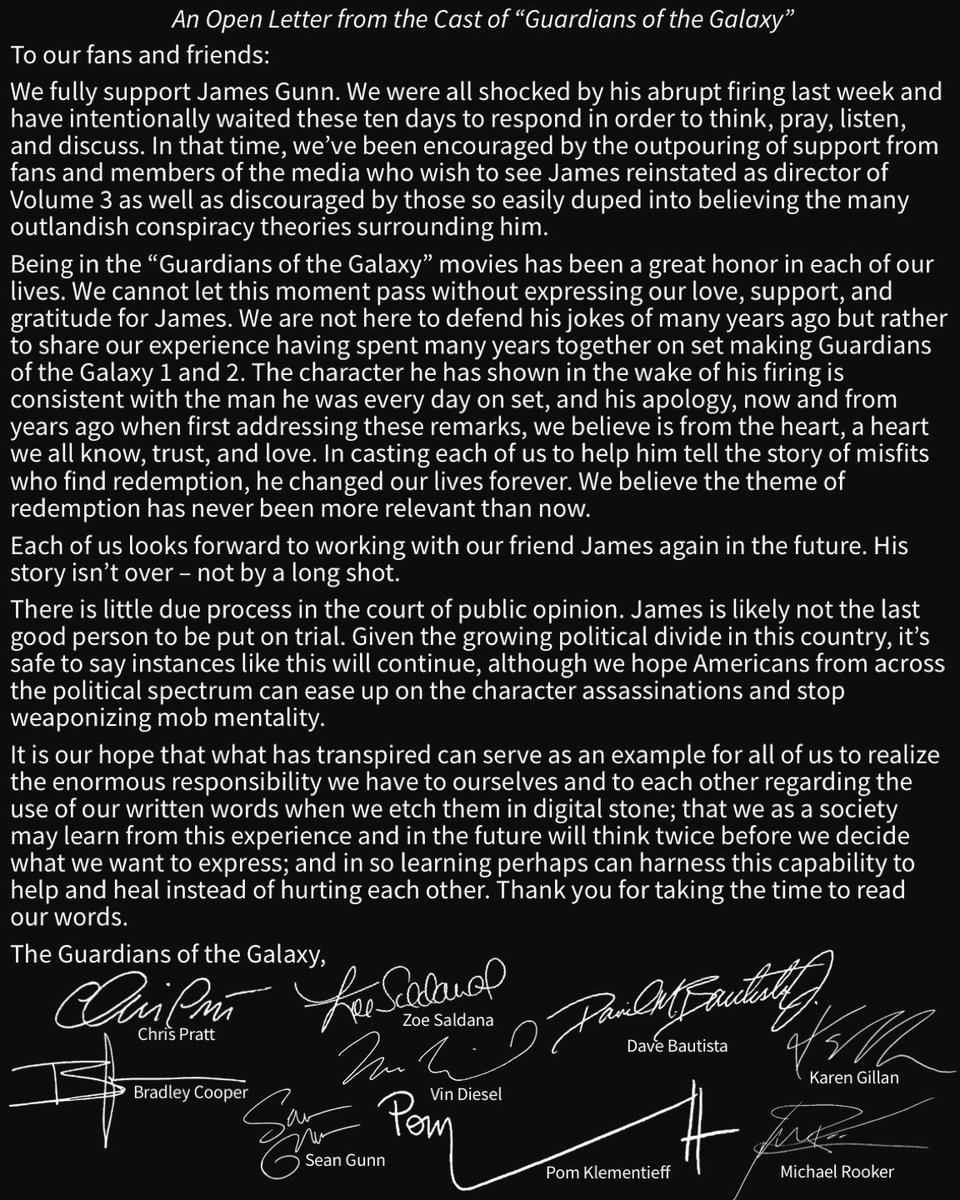 Big shame that it will most likely fall on deaf ears at Disney because they would be more worried about any form of controversy even though the casts, his family and 350k+ people over at Change.org would like it to happen https://www.change.org/p/marvel-re-hire-james-gunn
Apparently in the last 24 hours Disney execs did have a meeting with Gunn and sat to talk to him about the future of GotG but not sure of any news coming out from that yet. Would be very interested if they go back on their very early heavy handed choice to fire him from the project.
Right now they're all between a rock and a hard place, but I think Disney do know that a lot of the people who want Gunn fired are unlikely to be the type of people who would have been buying a ticket to Guardians 3 anyway, and at the end of the day, money talks.
Fancy hearing me on an amateur podcast with friends gushing over one of my favourite games? https://youtu.be/1I7JfMMxhf8