Change the channel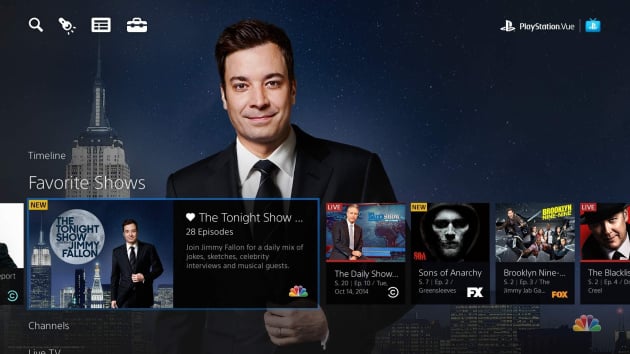 Sony may not be saying a whole lot about PlayStation Vue right now, but it's clear that the television service is pivotal to its future plans. The manufacturer mentioned as part of its recent mid-term strategy report that it intends to extract additional cash out of consumers by creating worthwhile services – and alongside the likes of PlayStation Now sits its cable cutting alternative.
From the information that we have available, the forthcoming platform sounds like an amalgamation of both catch-up and live TV, which will integrate all of your viewing needs under a single, PlayStation Store-esque user interface. It's also already in beta in New York, as a handful of PlayStation Plus members on Reddit have uploaded their invitation emails.
According to the initial press release, over 75 channels will be available as part of the test, including CBS, Fox, NBC, and Viacom. There's no word on how much this will cost, but the platform holder's said that it's coveting a "fair and competitive" fee. We're sure that we'll find out all of its plans shortly, as the whole initiative is set to launch in early 2015. That sounds soon, doesn't it?
http://www.pushsquare.com/news/2014/12/sony_switches_on_playstation_vue_beta_in_new_york
The PS5 Exists.