Aura7541 said:
NightDragon83 said:
Aura7541 said:
There are a few things that factor into this:

1.) The X1 userbase has a higher proportion of shooter fans since it is more of a dudebro console and heavily advertised as such. The PS4 userbase is not as shooter centric.
-SNIP-
You can't just look at the Top 10 games. If you expand that list, the Xbox brand is clearly more dudebro, especially when you take sales of non-shooters like Tales of Vesperia and The Lost Odyssey into account. The 360 userbase just did not care about JRPGs or any other genre that is not action, shooter, or sports oriented. Meanwhile, IPs like LittleBigPlanet, Ratchet & Clank, Gran Turismo, and Journey sold really well on the PS3. This leads to another problem to your argument in that dudebro is an umbrella term for shooters, action, and sports. You've limited your analysis to just shooters which are only part of the dudebro definition.
You have also missed the second part of my point: the X1 being advertised as a dudebro console. The X1 is getting a Sunset Overdrive and COD:AW bundle later this season. It is also being heavily advertised as the "official console of the NFL" during football games. I just don't see as much diversity on the X1 as I see from the PS4. Meanwhile, the PS4 will be getting LittleBigPlanet 3 and Guilty Gear Xrd -SIGN- later this year.
The last point I should make is that there can be more dudebro gamers on the PS4 while a higher proportion of the X1 userbase be dudebro. After all, the PS4 is outselling the X1 by a huge margin. For instance, the PS4 is selling roughly twice as much, so 50% of the PS4 userbase equals 100% of the X1 userbase. Even if the PS4 userbase may have more dudebro gamers, its library will also be covering other genres such as platformers, western and Japanese RPGs, fighters, open-world, and sandbox because PS4 gamers are also interested on those kinds of games.
Wow,I honestly can't believe what I just read. Really, the 360/X1 userbase isn't big on platformers, WRPGs, fighters, racing, open world, and sandbox games? You're joking, right? The dozens of LEGO games, Oblivion/Skyrim/Fallout, Street Fighter / Mortal Kombat, Forza series / Burnout / NFS etc, GTA / RDR / Crackdown / Saints Row, games that have all solds millions of copies on the 360, in many cases more so than the PS3 versions, all say hi. You don't see as much diversity on Xbox consoles because you CHOOSE not to see it.
JRPGs are the ONLY genre that 360 users don't care about, and that's because, quite frankly, the selection of JRPGs completely blew this past gen. Why should 360 gamers run out and buy the latest FF with a roman numeral slapped onto it when the selection of AAA WRPGs by comparison is top notch? You've got Little Big Planet? That's nice... the 360 had a little game called Minecraft, only the best selling indie game of all time so you may have heard of it. How many copies did LBP sell again? And X1 has Little Big Plan-It, aka Project Spark. I'm sure it'll be a bomb and no one will buy it tho, seeing as how Xbox gamers only buy shooters / dude bro games
Action and sports games are also "dude-bro" games too? I guess Madden, FIFA, NBA2K, UFC ect don't sell on Sony consoles, and Uncharted / The Last Of Us / God of War etc are totally not "dude-bro" action games. Funny thing is you call out Sunset Overdrive on X1... ummm who makes that game again? Oh right, Insomniac... who also make Ratchet & Clank, a hybrid platform / action game known for its over the top weapons and 'splosions gameplay and off color humor, and Resistance, which is, surprise surprise, yet another dude-bro FPS title.
But you're right about one thing, only the 360 / X1 has dude-bro bundles like Titanfall / COD / Madden / Sunset Overdrive. I mean you don't see the PS3 / PS4 being packaged with exclusive bundles for mega dude-bro games and marketed as the lead platform for said games...
Wait, what's this...
Ohhhhhh...
Ohhh noooooo......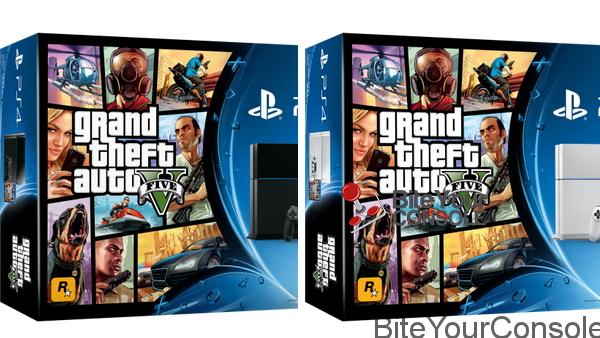 What, AGAIN?!?
And this is all just over the past generation... go back to the PS1 and PS2 days. No "dude-bro" games there I'm sure... well, as long as you don't count all the Tony Hawk / Xtreme sports games, Twisted Metal series, NFL Blitz, WWF/WCW wrestling games, the Medal of Honor series (or as I call it, the o.g. COD), and Tomb Raider (really, how much more "dude-bro" does a game get than one that stars a chick with big guns and even bigger tits???) And we didn't even mention a little game called Grand Theft Auto III, another penultimate dude-bro game that single-handedly won the generation for Sony.
And with tons more FPS / action / sports games on the way, seems to me like PlayStation will once again be the lead platform for dude-bro games this gen, and 3/4 generatons overall. Have fun with that.
On 2/24/13, MB1025 said:
You know I was always wondering why no one ever used the dollar sign for $ony, but then I realized they have no money so it would be pointless.