(CNN) -- [Breaking news update at 4:22 p.m. ET]
Tokyo has been chosen by the International Olympic Committee to host the 2020 Summer Games.
During its vote Saturday in Buenos Aires, the committee made its choice over the two other contenders, Madrid and Istanbul.
[Original story published at 3:39 p.m. ET]
(CNN) -- Tokyo and Istanbul have advanced to a final runoff vote to be the site of the 2020 Olympic Games.
Saturday's International Olympic Committee vote in Buenos Aires eliminated Madrid -- but only after a tiebreaker vote. Tokyo finished first in the day's first round of voting, but Madrid and Istanbul received the same number of votes in second place. The committee then voted again to place Istanbul in the final runoff with Tokyo.
The results of the final vote were sealed and were expected to be announced during a ceremony from 5 p.m. to 5:30 p.m. (4 p.m. to 4:30 p.m. ET).
Each of the cities has strengths and potential weaknesses, said Ed Hula, editor and founder of aroundtherings.com, which covers the business and politics of the Olympic movement.
"Istanbul is the one bid that offers something unique and different," Hula told CNN in a telephone interview from Buenos Aires.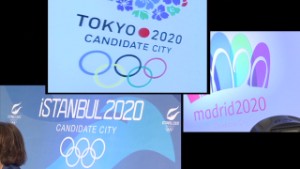 2020 Olympics: The contenders pros, cons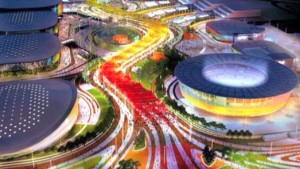 Brazil unveils Olympic park vision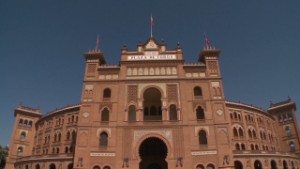 Despite economy, Madrid bids for Olympics
If Turkey were to win, it would be the first Muslim country to host the Games and, with a median age of less than 30 years, one of the youngest.
"Those things make Istanbul a more emotional choice," Hula said.
But the city would face daunting logistical challenges, including the need to modernize its transportation and venue infrastructure.
Though unrelated to its bid, Turkey's border with Syria could also prove problematic to some of the committee members, he said.
And this summer, the image of Turkish sport took a hit when about three dozen athletes tested positive for drugs, he said.
But Istanbul presented a plan that would cost $19 billion, by far the largest of the three cities, to prepare for the Games.
Tokyo's bid comes in at $5 billion to $6 billion, but the city government has already amassed a $4.9 billion Olympic fund to pay to prepare for the Games, he said.
And a $1 billion national stadium that would be used for the athletic events and the opening ceremony will already have been built for the rugby World Cup in 2017 and is not considered an Olympic expense.
On the down side, the continuing cleanup following the Fukushima nuclear plant disaster in 2011 continues to loom as an uncertainty among Olympic committee members, he said. But Prime Minister Shinzo Abe, who made a presentation to the committee, tackled the issue head-on. "He made it clear that the government is fully committed to making this repair happen," Hula said.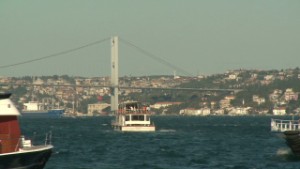 Istanbul makes case for 2020 Olympics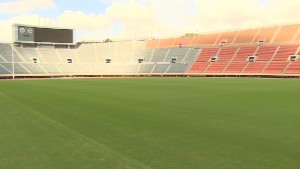 Fukushima casts shadow on Olympic bid
Madrid, like Tokyo, was a repeat bidder -- making its third consecutive case for the Games, one that was little changed from previous attempts, Hula said.
The Spaniards' $2 billion bid said they had little need for new infrastructure, he said. And they have ample sports experience, having hosted a number of other high-profile, international events.
But the country's economic plight remained a drawback, with one out of four adults unemployed. Though Prime Minister Mariano Rajoy insisted that rate is improving, "the fact is that most reasonable, sensible economists think unemployment is going to linger at a high level for years to come," Hula said.
And Spain's athletes, too, have had issues with doping accusations. In a case that occurred several years ago, blood bags from athletes who had tested positive were destroyed, Hula said. "It's been a long-running situation."
History could play a role in the committee's choice: Tokyo has hosted the Games before -- in 1964. And the 2018 Winter Games are to be held in South Korea, "and some members don't want to go back to Asia" two years later, Hula said.
Source: http://www.cnn.com/2013/09/07/sport/world-olympics-2020/index.html?hpt=hp_c2