☆ Welcome To NintenDomination ☆
(Note:The First 4 Post Contain Different Info!)

Check out this video here of corocoro scans pokemon battling and things th trainer can do walking in the city!
http://www.youtube.com/watch?feature=player_embedded&v=xMnwB6neGlY

⇒⇒⇒Earn Coins Members and get Stars! Check out Post#4 for complete details!
↓↓↓Coin Questions↓↓↓(post here or in the other thread)
???
???

↓↓↓↓↓↓↓↓↓↓↓↓↓↓↓↓↓↓↓↓↓↓↓↓
Corocoro scans show Pokemon Rumble on Wii U! Read it here!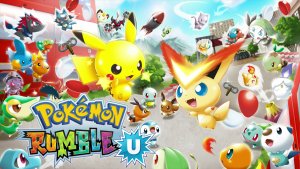 The first details from CoroCoro have begun to come out. The first of which deal with Pokémon Rumble U. This game for the Wii U is to come in Japan on April 24th 2013 for 1800¥. The game is the first Wii U game to use NFC where you can purchase a figure in Pokémon Center stores and have it appear in game. The figures will launch on the same day for 200¥ each.
05:20: Story wise, the toy Pokémon have been lost from the shop after falling in the river. The task is to get back to the Toy Shop, while facing various bosses such as Chandelure. 6 Standard Figures and 1 Special Figure are to go on sale on April 24th. The figures are trainable and you can record your battle information on them
↑↑↑↑↑↑↑↑↑↑↑↑↑↑↑↑↑↑↑↑↑↑↑

Japan Only!!!



♥Petition for Bayonetta♥
http://www.change.org/en-GB/petitions/petition-for-sega-to-re-release-the-original-bayonetta-on-the-wii-u-eshop



↓↓↓ Pikmin 3 Screenshots ↓↓↓




→→→Fire Emblem Currently At 17 Most Selling Downloadable Content on eShop (US)←←←



MARCH 14TH, 2013
SpotPass content has started to arrive for Fire Emblem: Awakening
No Comments

People have a lot of nice things to say about Fire Emblem: Awakening, and one of the niceties on top of it being a great game, is that every two weeks until April 25th, the game will receive free content via SpotPass. This content begins today with "A Hard Miracle", which:

….follows the story of Fire Emblem Awakening main character Chrom as he encounters a mysterious woman and sets off on a journey with her to rescue a group of kidnapped villagers.
Over the coming weeks, the game will also receive:

"Ghost of Blade" on March 28, a haunted tale about a ghost and the ultimate sacrifice.
"The Wellspring of Trust" on April 11, a map full of challenging enemies.
"The Radiant Hero" on April 25, which takes place on an isolated island as Chrom and his allies search for a legendary hero.

ANIMAL CROSSING is at $34.99 on Amazon and will seem to be the price of what it'll normally cost.

Release date:
June 9th NoA
June 14th Euro
http://www.amazon.com/exec/obidos/ASIN/B0053BCML6/ref=nosim/cheapassgam08-20




Will Everybody else get this sexy bundle?



★Zelda Oracle Games Coming Summer★
http://www.nintendolife.com/news/2013/03/zelda_game_boy_color_oracle_duo_heading_to_western_3ds_eshops_before_summer





Goooo Nintendo!

⇔⇔⇔⇔⇔ 2013 Trivia ⇔⇔⇔⇔⇔

⇒⇒⇒⇒⇒Did You Know....

★Dragon Quest VII is the 1st Game To hit a Million This Year in Software Sales!
★Fire Emblem Awakening is the Highest Rated Handheld Game of the Year Currently
★Fire Emblem Awakening is the most selling retail game on the eShop of the US?

↓↓↓↓↓↓↓↓↓ Team Signatures ↓↓↓↓↓↓↓↓↓↓



''Hail to the king SnakeDrake'' The PSVITA is the Best handheld Evar''

★Brendude13★TOTAL WW VITA HARDWARE UNITS SOLD 2013! ⇒Tbone51 ←under 7.5mil over → Brendude13
☆Soleron☆Pikmin 3 Will Get a Million sales within a Year on the market/◆Conegamer◆3DS 20mil+ by years end (2013). I win if true!
■DaveJ■ Pokemon X/Y to have 8Mil by Years End? He wins if it doesn't(2months of sig control)
If I win i get sig control for a month with an additional month for every million it gets (after 8mil)
▲Rolstoppable▲ Luigi's Mansion 2: 2mil by years end (i win if it does)♪SnakeDrake♪Japan Week Apr15-Apr21 3DS at 132k! I win if over, he wins if under!
Check Out NintenDomination...http://gamrconnect.vgchartz.com/thread.php?id=156171&page=1