pezus
on 27 February 2013
Final Fantasy XIV Player list - Add to your friends list in-game!
| | | | | |
| --- | --- | --- | --- | --- |
| VGC Member | PSN Name | FFXIV First Name | FFXIV Surname | World |
| pezus | Blackpezus | Elena | Pezus | 3 |
| Xevross | Xevross | Xevross | Hunter | 3 |
| DD_Bwest | DD_Bwest | Blast | Hardcheese | 3 |
| ClassicGamingWizzz | cloudstrife070 | Akuna | Matata | 3 |
| gooch_destroyer | amazingbdg9197 | Yuri | Hisakawa | 3 |
| deskpro2k3 | Grayfox2k8 | Spirit | Detective | 3 |
| GamechaserBE | | Lily | Lionhart | 3 |
| 007BondAgent | | | | 6 |
| Brendude13 | Brendude13 | Brennan | Westwood | 3 |
| ROBOTECHHEAVEN | ANIMEHEAVEN | kaim | argonar | 6 |
| ktay95 | | Kanata | Hanamura | 3 |
| aryu | aminryu | Ragna | Li | |
Playstation Nation's Playstation GAME OF THE YEAR 2013:
Runner up: God of War: Ascension
Playstation Nation's Best Playstation 4 Game of 2013:
(tie)
Runner up: Knack
Playstation Nation's Best Playstation Vita Game of 2013:
Runner up: Persona 4 Golden
Playstation Nation's Best Playstation 3 Game of 2013:
Runner up: God of War: Ascension
_________________________________________________________

Here you can discuss anything you desire, dear Playstation Nationers! No breaking forum rules, though. That means no trolling other companies, no trolling Sony, no trolling Playstation etc. Discuss the platform, the games, the Royal family's mischief, the thread title or anything else you want to talk about.
_________________________________________________________________
*Hot Topics*
Uncharted 4 teaser trailer
inFamous: Second Son
Release date: March 21 2014
Trailer:

Gifs (nnodley):
The Last of Us DLC trailers
Metal Gear Solid V: Ground Zeroes PS4 gameplay
-PS4 game reviews-
Resogun - 84
Killzone: Shadow Fall - 73
Knack - 54
Assassin's Creed IV: Black Flag - 83
Battlefield 4 - 86
Call of Duty: Ghosts - 78
Contrast - 59
NBA 2K14 - 85
-------------------------------------------------------
The Playstation community challenge
Click here to read the details and start participating!
---------------------------------
People of VGChartz, this much I vow: The history of these days will be written on keyboards. By crushing the hate from our enemies, by fully embracing the console they thought to turn us against, we were fighting for Sony and Playstation's existence. But if there are those who would deny us peaceful gaming; refuse us our right to game on the platform we love, then we will unleash such epic Kaz gifs that haters yet unborn will cry out in anguish!
Good people of Playstation Nation. Join me today, your honorable King. No, join us today, our Playstation Nation. Join us on the path of Playstation gaming.
PlayStation Nation (PSN IDs in parentheses)

His Royal Highness, Lord of Fire and Ice, Father of Ash and Penguins and Protector of the Realm, our King and Emperor...
Pezus Queen Axumblade

Hand of the King, Turkish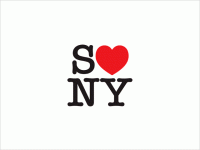 Princes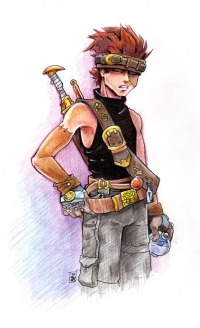 PlaystaionGamer

------------------------------

brendude13

------------------------------------------

think-man
Princesses
Deyon
--------------------------------------------

rutea7

-----------------------------------

badgenome
Duke of PS4


Miguel_Zorro
Duke of Playstation Plus


platformmaster918
Duke of Souls games + Overlord


SnakeDrake
Minister of Faith and Prophecy


BHR-3
Jesters


badgenome------------------------------------------Iveyboi
Honorary member


PScollector
Kingsguard:
Lord Commander - Euphoria14


Knights - thismeintiel, think-man, Augen, UnitSmiley
Wardens and Ladies:
Lady of JRPGs - 2000cc
Warden of Action and Adventure games - BloodyRain
Warden of Platformers - platformmaster918
Warden of MMORPGs - deskpro2k3
Lords:
Lord of Uncharted - Aldro the Graphic
Lord of Gran Turismo - Ethomaz the Undertracked
Lord of Ratchet and Clank - platformmaster918
Lord of Persona - gooch_destroyer
Lord of inFAMOUS - riderz13371
Lord of Resistance - DamnTastic
Lord of Graphics - nnodley
Lord of Kickass GIFs - nnodley
Lord of Kratos - deadly2choke
Lord of Vita - M.U.G.E.N.
Lord Playstation Collector - ruimartiniman
Custom titles:
Ambassador of Nintendo - BasilZero
Archduke of Persona and Transistor - gooch_destroyer
The Kingslayer: Lord of the Thieves - Weedlab
The Kingdom's Whore - Hatmoza
Undercover Agent - PDF
Spy - TT Makaveli
Playstation Avenger - adriane23
Religious nutjob - chapset the Kingly
Ambassador of Xbox Republic - BenVTrigger
F3600 - r3tr0gam3r1337
The Hallowed Redeemer-Third Guardian of Constellation-Dragon Highlord of the Flying Citadel-Keeper of Azure Flame-Bearer of Celestial Edge the Holy Blade - iBlah
Leader of the House of Jollie - Aldro
The Playstation Underdog - gooch_destroyer
Naughty God Worshipper - Aldro
Army:
General - gooch_destroyer
Captain - ClassicGamingWizz
Shadow Marshal - bananaking21 the Princely
Soldiers - Weedlab Kingslayer
Cheerleaders:
Chunli, 2000cc
Minions:

lucidium (PSN: Nevada)
Xevross (PSN: Xevross)
Rychussnik
Acevil
PlayStationLegend
benji232 (PSN: benj232 - note the lack of 'i'

)
outlawauron
eFKac (PSN: Filip_Kackiewicz)
Bladeneo
REDZONE
Dallinor
luisgvm
lestatdark
CityOfNoobs (PSN: Cityofnoobs)
aryu
DerNebel
Jinova
RandomNoob
Tridrakious
Rankstrail
Buckwheat
the-pi-guy
small44
Chevinator123
WebMasterFlex
DialgaMarine (PSN: DialgaMarine)
Mysticwolf
4k1x3r
Wright (PSN: Wrightillo)
green_sky
PlayMatt (PSN: MattHirt)
Figgycal
DD_Bwest
papamudd
Conegamer (PSN: Conegamer)
BloodyRain (PSN: Silent_Rain123)
kupomogli (PSN: kupomogli)
AndrewWK (PSN: Cefosa)
BinaryDelt
Raven722 (PSN: Raven11583)
iBlah
ROBOTECHHEAVEN (PSN: RAPTUREOFSOULS. PS4: ANIMEHEAVEN)
KingKazuma34 (PSN: brandenp3)
SnakeDrake (PSN: Snakehunter25)
Mmmfishtacos (PSN: Mmm_fish_tacos)
trixiemafia86
Xen
PScollector
r3tr0gam3r1337 (PSN: GFR-MENTAL-1977)
RafaelOrix (PSN: RafaelOrix)
zumnupy10
Talal
Playstationfan12
NeilStrauss
TheBlackNaruto
S.T.A.G.E.
WolfmanSJ
BenVTrigger
Spurgeonryan the Pretender
riderz13371 (PSN: Riderz1337)
ktay95 (PSN: ktay95)
Magnus86
JayWood2010
fauzman
Dahum
Kresnik
chapset the Kingly
xKakashi209x
TT Makaveli
hinch
DemoniOtaku
Hatmoza
PDF
Weedlab (PSN: Weedlab11. EU PSN: R_giovanni7)
phinch1
deskpro2k3 (PSN: Grayfox2k8)
2000cc
veritaz
thismeintiel
Diogo1034
deadly2choke
BasilZero (PSN: BasilZero)
LemonSlice
badgenome
xwan
Troll_Whisperer
JoeTheBro
UnitSmiley
Bhr-3
Gooch_Destroyer (PSN: amazingbdg9197)
ClassicGamingWizzzz (PSN: cloudstrife070)
MARCUSDJACKSON
Laurel Aitken
Areym
Para182
Chocoloco
M.U.G.E.N
Adriane23
007BondAgent (PSN: Legendary266)
Chark
PureDante
Fusioncode
BOLLOCKS
OdinHades
Think-Man
DamnTastic (PSN: DamnTastic)
ForeverCloud3000
RayTraceMe
Izo
PlaystaionGamer
Dukerx2
Platformmaster18
Ryuzaki
Euphoria14
Sub-Zero-TM
bananaking21 the Princely (PSN: b1gP3n1s69)
Icy-Zone (PSN: Ethiopian-Mobsta)
Dsgrue
Cloud1161
Horrorfest
Rutea7 (PSN: rutea7)
900PC
Hynad
Dyremose
Porcupine_l
Ruimartiniman (PSN: danceintothefire)
Chris1586
Abulon-35
brendude13 (PSN: brendude13)
oldschoolfool
Pokeslob
Jay520
Sergiodaly (PSN: sergiodaly)
Kivi95 (PSN: Kivi95)
Deyon (PSN: Hakoom)
Miguel_Zorro
watsuke
Torok
Max King of the Wilds
Taus90
Augen
:VN:
Aldro the Graphic
SOLIDSNAKE08
Ethomaz the Undertracked
mjk45 (PSN: mjk45)
cosmo
snyperdud
Chunli
TheKoreanGuy
PullusPardus
Sensei
darkknightkryta
UnitSmiley
Snakeeyez
ThatGreekGuy
Roselber
nnodley (PSN: n_nod2012)
NYCrysis
ryuzaki57
JOKA_
StaleCheetos
ils411
TrevDaRev
CThulHu
SquishyButtMan
Pezus (PSN: BlaCkPeZuS)
Now enlisting!
________________________________
Official Playstation Vita Thread
Official Playstation 3 Thread
Official Playstation 4 Thread

PS Store and PS Plus Update Thread


_________________________________________________________________
All real Playstationers should have this in their sigs (pick one or two if you like):
_____________________________________________________________________________________________________________________________________________________________
Current Game to Hype