Welcome to the 2011 Metascore Prediction League.

50 entrants have predicted the scores on 25 games, entries are now closed, and this thread will be updated from September 15th onwards.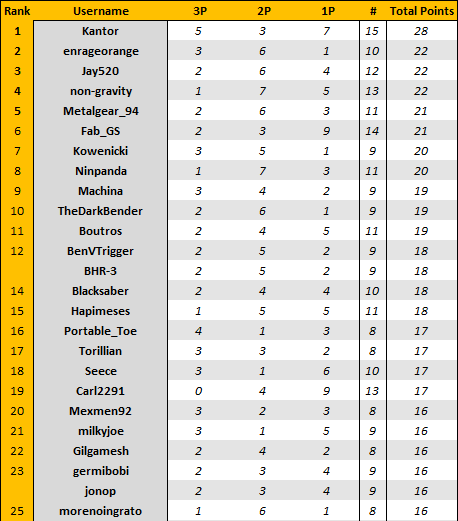 The Points system is as follows.

For correctly guessing the metascore of a game, you get 3P. For being one mark out (I.E you predict Uncharted a 97 or a 95, and it scores 96) you get 2P. For being 2 marks out (I.E you predict Skyrim 93, 97 and it scores 95, you get 1P. Simple.

For multiplats please see my second post.

Points will be allocated to winning predictions around 2/3 weeks after release, or if the game has over 60 reviews, to make sure the metascore doesn't move (much). (Saves pointless updates and people losing points)

Game Tables will be updated shortly.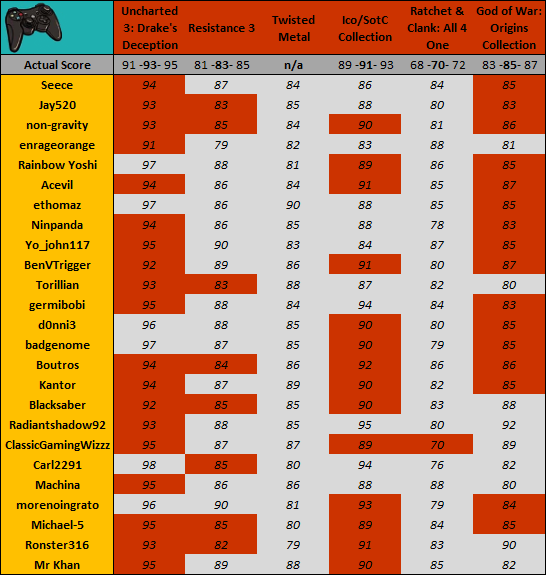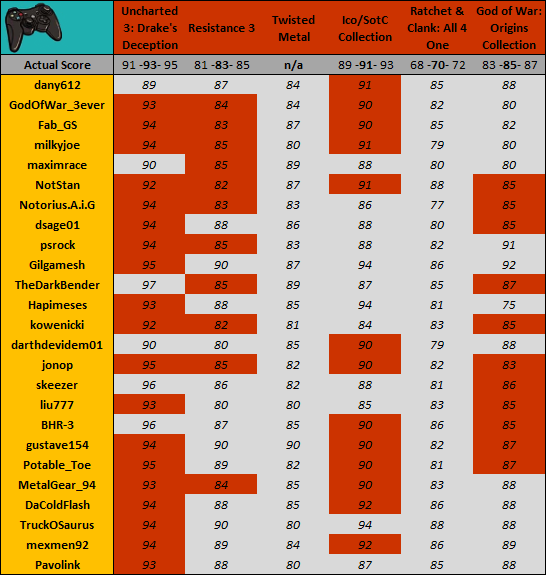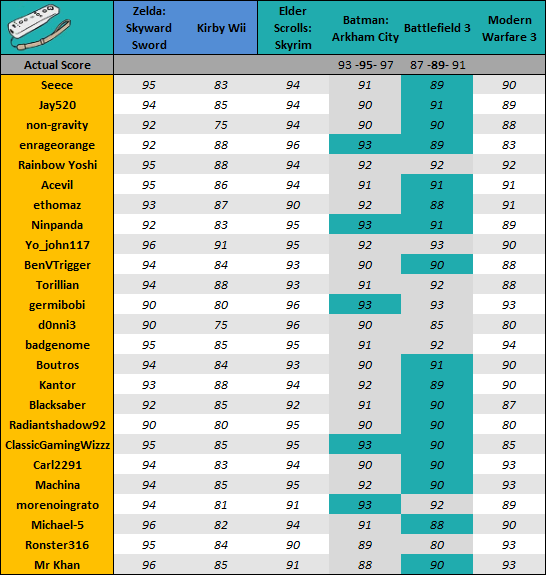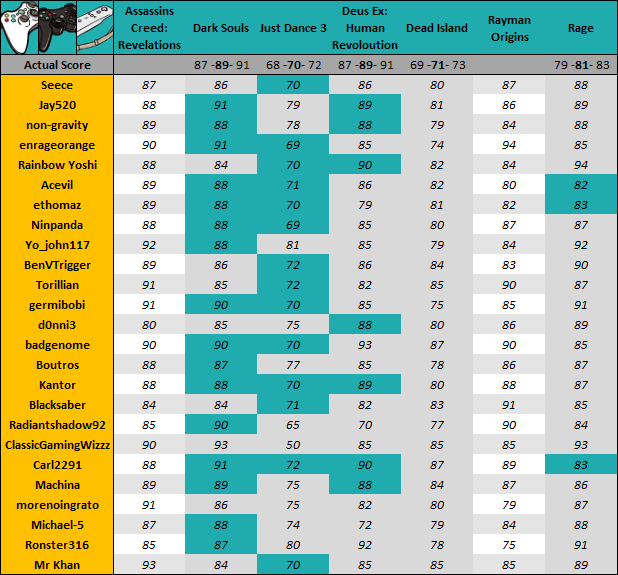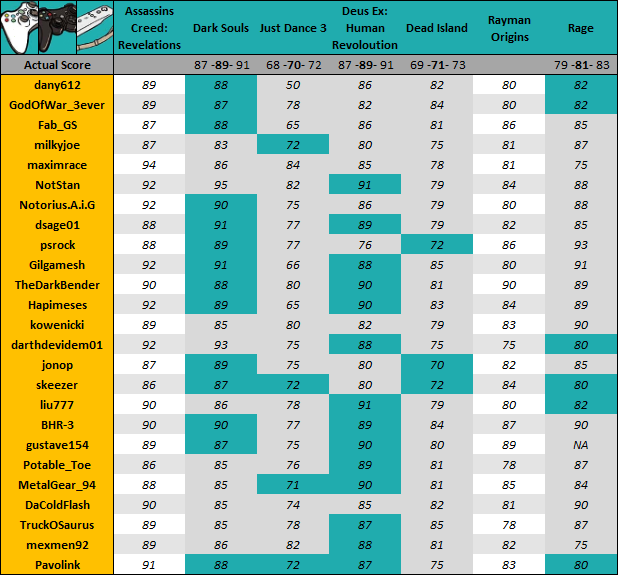 More coming soon!

Predictions took place here.