Looking for information on Sony titles I crossed published titles by Sony on wikipedia and there was a note to a Twitter and bombastic info.
Although they removed multiplayer from TLOU2 that was due to again ND going over and above on side projects (just like DLC for UC4 and TLOU that became standalone games). They instead are going to launch an online game.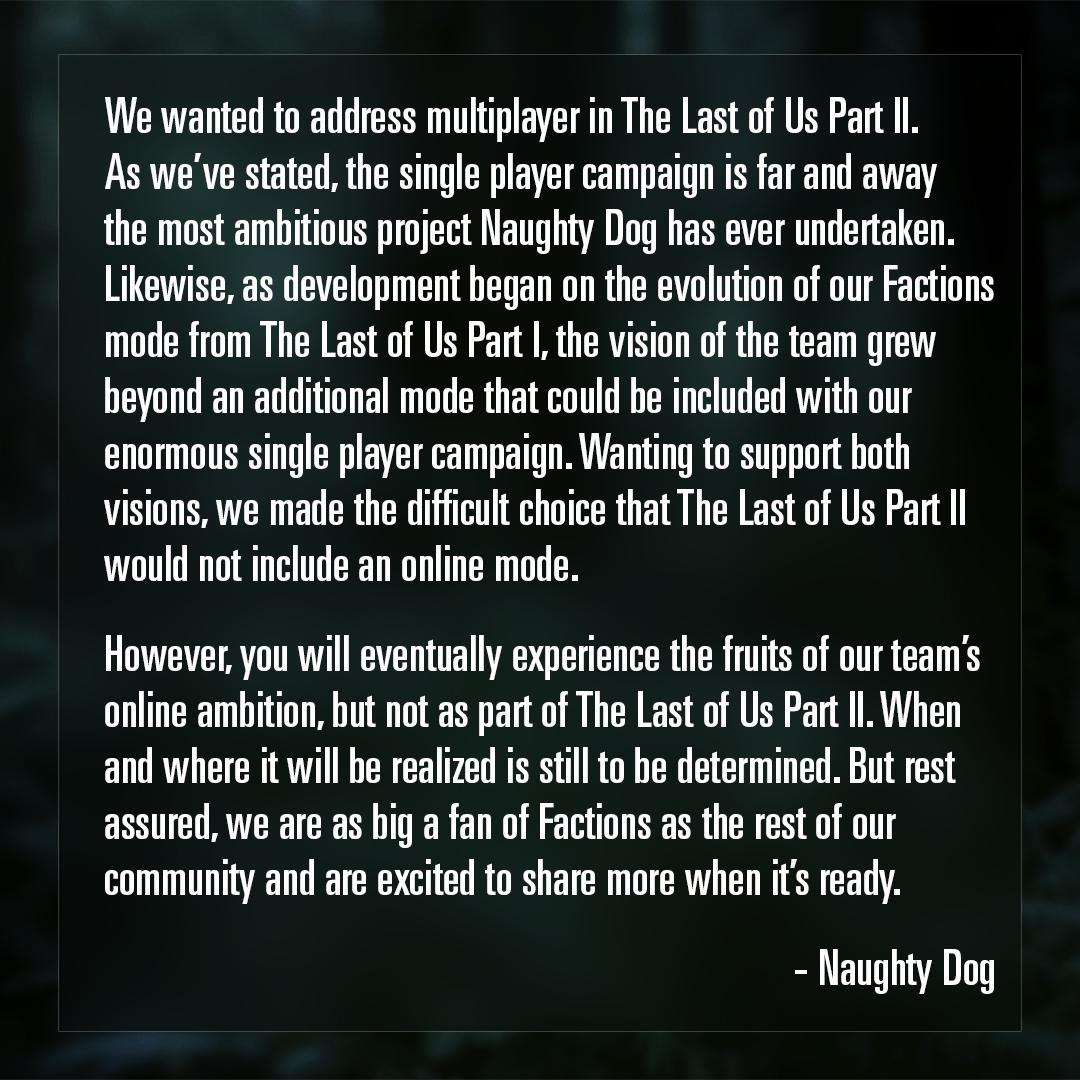 Source:
An update regarding multiplayer: pic.twitter.com/CUd98LgJGC

— Naughty Dog (@Naughty_Dog) September 27, 2019

duduspace11 "Well, since we are estimating costs, Pokemon Red/Blue did cost Nintendo about $50m to make back in 1996"
http://gamrconnect.vgchartz.com/post.php?id=8808363
Mr Puggsly: "Hehe, I said good profit. You said big profit. Frankly, not losing money is what I meant by good. Don't get hung up on semantics"
http://gamrconnect.vgchartz.com/post.php?id=9008994
Azzanation: "PS5 wouldn't sold out at launch without scalpers."