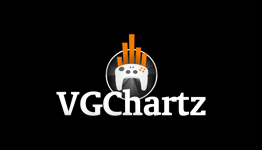 Hello Everyone!
So, welcome to the 2019 Moderator Evaluation Survey. With each moderator making a commitment to the VGChartz Community, we'd like some feedback from you. How are we doing? Are things good? In need of improvement? We have some exciting changes and things on the way, so we'd like to hear from you!
The survey consists of 10 questions. The name of each moderator is included in all of the questions. You are to choose from Strongly Disagree, Disagree, Neutral, Agree, and Strongly Agree.
Any questions? Read below.
Please look at the rating scale carefully to ensure you provide the rating that you intend to provide.
Please answer for yourself. Not your perception of what others think.
You do not need to answer about every moderator for every question. If you don't have enough information to answer for somebody, just leave that row blank. Leaving a row blank is the N/A option for this survey.
However, please do your best to answer as completely as possible.
Remember to click "Submit Survey" at the end.
After completing the survey, it should direct you to a new screen and say Thank You.
I intend to run this survey yearly. I'll use what we gain from this round to fine tune the survey next time.
I haven't left spaces for comments. If you have any that you'd like to share with me privately, you can. You can also PM me with feedback about the structure of the survey itself.
The Survey will be up until 11:00 AM EST on January 24, 2019
Thank you for your participation!
CGI-Quality, Ryuu96, and the Moderator Team.
Last edited by CGI-Quality - on 24 January 2019